Full marks for Wandsworth's work to tackle climate change
Published: Thursday, November 16, 2023
•    For the second year running Wandsworth receives an A grade for its climate action. 
•    Borough is one of 119 cities awarded the grade by global non-profit CDP 
•    Award recognises ambition, leadership and transparency in taking climate action 
•    Council has pledged to make the borough more sustainable and net-zero by 2043.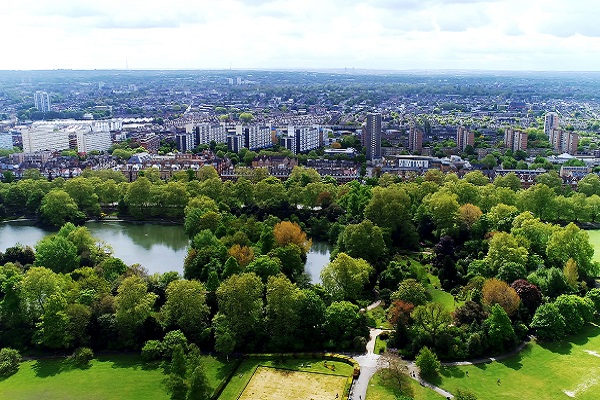 Wandsworth Council has been named today (Nov 14) as one of just 119 towns and cities worldwide to receive a top grade for its leadership in taking climate action.
Environmental impact non-profit CDP bases its A-rating on actions including being transparent about the climate change response, completing climate risk and vulnerability assessments, publishing a climate action plan and setting science-based climate targets.
This is the second year running Wandsworth has achieved the grade, and is one of just four local authorities in London to do so in 2023. A-list cities take four times as many climate mitigation and adaptation measures as non-A Listers and this year just 13 per cent of cities that were scored received the top grade.
Wandsworth's approach to mitigating climate change and improving air quality involves working closely with the local community and setting ambitious, achievable targets that can be met by the borough working together as a whole.
This year a Citizens' Assembly made up of randomly selected members of the public has made 53 recommendations to clean up the air, improve people's health and tackle climate change. Read the report.  
Public sector partners, businesses and community groups have been able to share knowledge with the council and each other through the Wandsworth Sustainability Partnership.
Work continues to decarbonise council buildings, schools and council homes. Wandsworth has also been working with partners to help people in privately-owned homes improve their energy efficiency, as part of the council's work to increase sustainability and ease the burden on residents of increased fuel costs.
Other measure during 2023 include:
•    A new Air Quality Action Plan  
•    Progress towards a net zero pension fund 
•    The appointment of a dedicated officer to work with local people on improving biodiversity .
•    The Cleaner Borough plan to improve waste collection services and increase recycling.  
•    The launch later this month of a Library of Things to support the circular economy.  
•    The Future Streets campaign to encourage sustainable travel, including a new Walking and Cycling Strategy, more electric car charging points and a scrappage scheme to help people switch to ULEZ-compliant cars.
Cabinet member for Environment Judi Gasser said: "Of course we are proud to receive an A-grade again this year, but we know we can't be complacent. The council is just part of the solution - we will continue to work with partners and, most importantly, listen closely to local people to ensure we are taking the bold action neccesary to meet the climate change emergency."
Read the Wandsworth Environment and Sustainability Strategy and Climate Change Action Plan here.