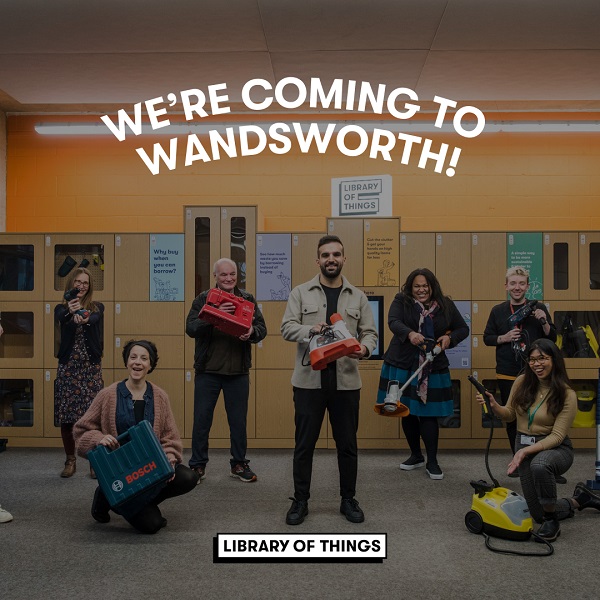 Wandsworth is getting a Library of Things and local people are encourage to sign up to get updates and discounts.  
The council has teamed up with the social enterprise Library of Things to open a branch soon in Wandsworth Town Centre. It's part of the council's pledge to make the borough more sustainable.
Popular items in other branches include sewing machines, ice cream makers, steam cleaners and hedge trimmers. Borrowers reserve an item online, pick it up, pay a small daily fee and return it when they are done.   
You can also track how much waste you have saved by borrowing instead of buying and can take part in skill sharing sessions with your neighbours to learn practical skills like DIY and repairing.   
Residents can sign up now to show their support for the Library of Things and find out about events and discounts. Sign up here. 
You can also take a survey to suggest which items should be available to borrow. Take the survey. 
Judi Gasser, Cabinet Member for Environment said: "Library of Things is a fast-growing movement and we're really pleased to be part of it. Instead of everyone buying expensive items they only use once or twice, we can share what we need. It saves money and waste and connects people with their community.   
"But we want to make sure that the items on offer are what local people really want, so please take our survey. Then we'll work with Library of Things to finalise a list of items and confirm where and when the Wandsworth branch will open.   
"Get involved, show your support and help us make the Wandsworth Library of Things a success."