New focus on Sustainability for All
Published: Wednesday, February 8, 2023
Action to be delivered with local communities to achieve target of net zero by 2043 

Delivery of the Wandsworth Sustainability Strategy stepped up and new action plan for 2023  

Tackling inequality by focusing on the most vulnerable people and areas most at risk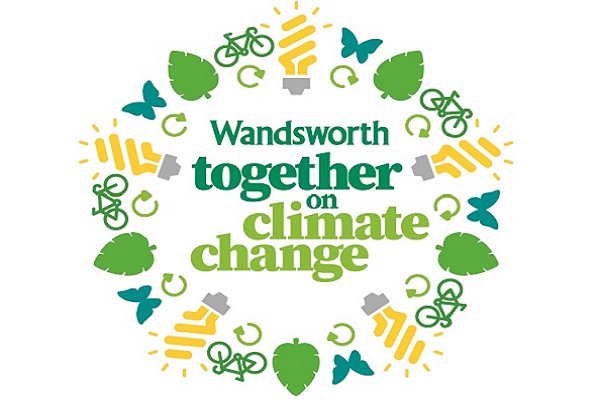 Work to meet ambitious climate change targets and make the borough more sustainable will be stepped up in 2023, Wandsworth Council has announced.  
A comprehensively updated action plan sets out how the Wandsworth Environment and Sustainability Strategy (WESS) will deliver Sustainability for All. 
2022 saw Wandsworth become the first inner-London authority – and one of only 122 cities and towns worldwide - to achieve a place on the CDP Cities A list for action on climate change.  
Successes include a new science-based target of achieving net zero by 2043, the new Wandsworth Sustainability Partnership, a new Walking and Cycling Strategy, more electric vehicle charging points and bike storage hangars, a cargo bike hire scheme and food waste collection pilot scheme 
There has been drop in carbon emissions, both from the council and across for the borough as a whole, but the council has called for everyone to stay focused and maintain a sense of urgency in meeting the climate emergency.  
Work on cleaning up air quality and mitigating climate change is embedded across the council. Upcoming action for 2023 includes: 
Further work to decarbonise council procurement, buildings and vehicles and make 

council homes

 more energy efficient 

More walking and cycling infrastructure including more 

schools streets and bike hangars 

More electric vehicle chargers with the aim on installing nearly 3000 by 2030 

A 

Citizen's Assembly in Air Quality

, with recommendations feeding into a new Air Quality Action Plan 

Expansion of the food waste trial 

Further decarbonising the council's 

pension fund

 

Better 

air quality monitoring

 

Additional work with schools including engaging with young people on climate change issues and developing the proposed School Superzone at St Mary's Primary School in Nine Elms 

More advice to residents on cutting fuel bills and making their homes more energy efficient 

A new framework for tree and woodland management and continued work to improve biodiversity, including programmes to get local people involved. 

Providing the public with the information they need to recycle more and waste less 

Finishing climate mapping work to identify areas and communities most at risk. This map will then be made available to the public. 
"One of our key pledges is to be open and transparent about our progress towards net-zero, and our annual review of the WESS and update of the action plan is key to that," said cabinet member for the environment Judi Gasser.  
"We're making good progress but it's vital that we step up the pace, working together as a borough. We are making sure our partner organisations and residents get a voice through the Sustainability Partnership and Citizen's Assembly, and we will continue to engage with local people through Brightside, social media, outreach events and other channels to ensure this is a journey we all go on together." 
The WESS Action Plan was discussed by the Environment Committee yesterday (February 7).
Find out more about work to tackle the climate emergency at wandsworth.gov.uk/climate-change