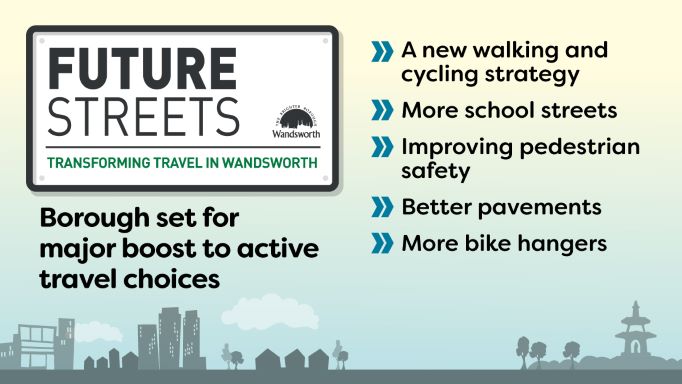 There are already 21 School Streets in Wandsworth covering 23 schools – where motor vehicles are prevented from driving past school entrances at the start and end of the school day.
As part of the council's Future Streets strategy these could soon be joined by another 16 School Streets - helping the borough towards its target of 50 per cent of primary schools to be included in a School Street by 2025.
Cabinet member for transport Clare Fraser said: "We want to make journeys to and from school safer, greener and healthier.
"By reducing traffic congestion, vehicle idling and dangerous or inconsiderate parking near school entrances, we can make journeys safer, improve air quality and encourage children and their parents to walk or cycle to school.
"Reducing the impact of vehicle traffic around schools, boosting active travel opportunities and improving health are absolutely key priorities for the council."
Last week Earlsfield's Beatrix Potter became the latest primary to become a School Street and could soon be joined shortly by another two - Tooting Primary School and neighbouring St Boniface Primary School.
Discussions are also underway at 14 more schools which have expressed an interest in joining the scheme. These are: Bolingbroke Academy, Ark John Archer Academy, St John Bosco College, Dolphin School, Centre Academy London, St Michael's CofE, Chestnut Grove Academy, Hornsby House School, Swaffield, Smallwood, The Roche, Finton House, Brandlehow, and All Saints' CofE.
The scheme involves the roads containing school entrances closed to traffic when pupils arrive in the mornings and leave in the afternoons.
While vehicle traffic is normally prevented from entering any School Streets during its hours of operation, it does not apply to local residents who live in the streets or drivers with a disability who need access. The schemes only apply during term times.
For more information about School Streets in Wandsworth please visit the council's website, which includes a Frequently Asked Questions (FAQs) section.