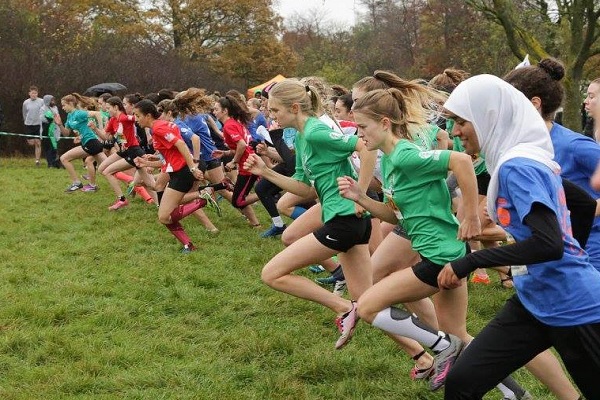 Sixty-three per cent of young people in Wandsworth met the national guidelines of 60 minutes of moderate to vigorous intensity exercise a day, compared to a national average of 44.6 per cent.  

The Sport England Active Lives Children and Young People survey looks at how activity levels, enjoyment and confidence in taking part in physical activity have been impacted by the pandemic. 

Cllr Sutters as the upgraded Barn Elms gym in 2019

It surveyed more than 86,000 five to 16-year-olds across England to see what proportion of children aged five to 16 are meeting the national physical activity guidelines of an average of at least 60 minutes moderate to vigorous intensity exercise per day. 

This could include sporting activities at school, but also informal activity outside of school such as dance, walking and cycling. 

There are a wide range of community facilities across Wandsworth to keep children active, including sports centres, parks, sports pitches, ball game areas, playgrounds and after-school and holiday clubs and play schemes, including schemes for children with disabilities.   

Wandsworth leads on the Active Wandsworth partnership, which works with the borough's young people to help them get involved with and compete in sport.  Through its contractor Enable, Wandsworth also has a Sports Development Team which works with young people in the community, including coaching the borough team, often to victory, in the annual London Youth Games.  

Tennis courts in King George's Park

Grants are also given out to clubs, schemes and individuals through The Active Wandsworth grant fund and the council's Wandsworth Grant Fund.   

Wandsworth invests heavily in sports facilities. Since 2018, there has been significant investment in the borough's tennis courts,  Alton Estate multi-use games area, the Tooting Bec Lido, local football pitches, the flagship sport and leisure complex at Barn Elms,  Tooting Bec Athletics Track, the Battersea Park Millennium Arena, the Ascalon Street ball court, Chivalry Road ball games area and the Falcon Park 3G pitch plus improvements to leisure centres and upgraded playgrounds.  

The Falcon Park pitch

Cabinet member for community services, parks and open spaces, Cllr Steffi Sutters, said: "We have committed millions of pounds to upgrading our sports facilities so our residents have the opportunity to keep fit and active for the sake of their physical and mental health.  

"There's lots of good work going on in schools, but we want to ensure young people continue to keep active outside of school, and when they leave school, and that any talented young person gets the opportunity to compete against others." 

Find out about local sports and activity sessions.