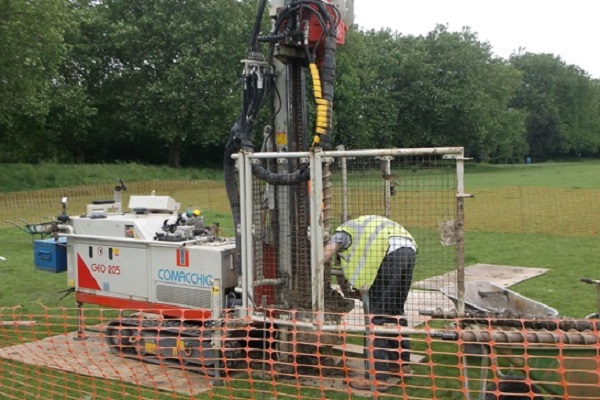 The improvements are being made to pitches on Bolingbroke Field that are prone to waterlogging following heavy or prolonged rainfall.
A series of holes are being drilled on the pitches to break through the compacted soil and London clay on which the common sits. These holes will be filled with an absorbent product called EGRP (Energy-passive Groundwater Recharge Pump) which will then be covered with topsoil and turf.
Environment spokesman Cllr Steffi Sutters said; "There is nothing more frustrating for local football teams who've booked these pitches to find out on the morning of a game that it's been called off because they're waterlogged.
"We can't do anything about the rain, but we can make improvements to the pitches and this scheme will hopefully help water drain away more quickly and lead to fewer and fewer games being postponed.
"We are doing everything we can to encourage people to become more active for the health and wellbeing benefits this provides.
"We fully recognise the importance of sports and physical activity to keeping people mentally and physically well and the role it plays in creating strong communities which is why we do so much to protect and safeguard our valuable sport pitches across the borough."