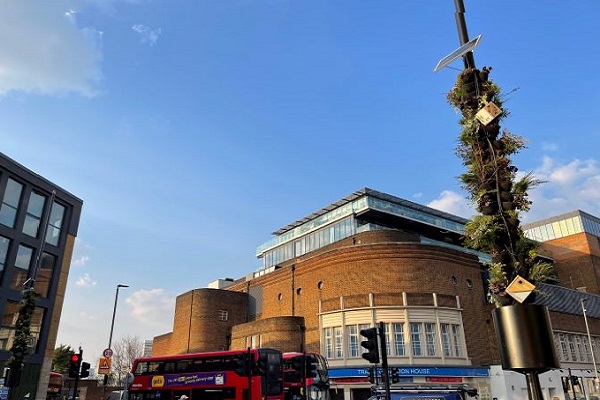 Work is underway to install of a number of Living Pillars – bringing added greenery to town centres and busy shopping parades.
The project sees shrubs and plants attached to lamp-posts – complete with solar powered irrigation systems to keep the greenery looking good.
In total 14 lamp columns are being transformed into colourful Living Pillars. They are being installed in Battersea Square, Falcon Road, St John's Hill, Balham Hill and Bedford Hill.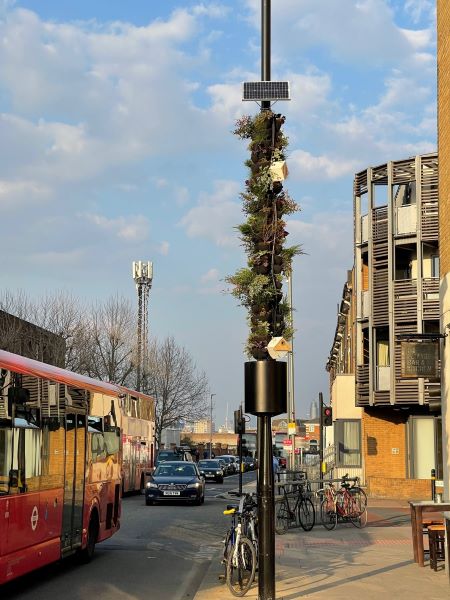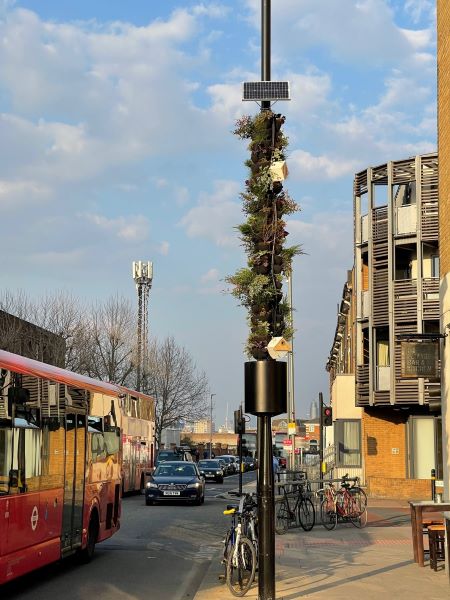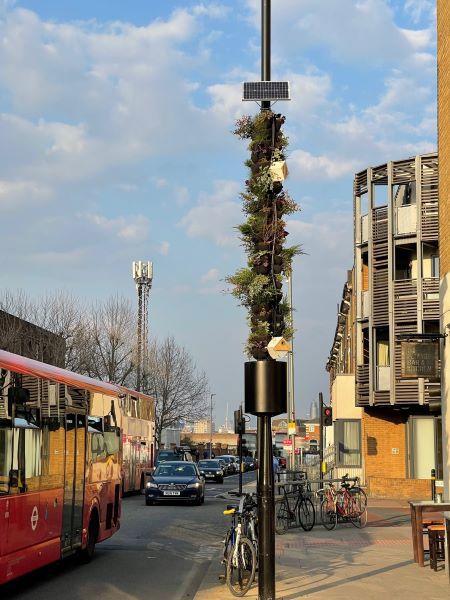 These lamp columns will be home to a range of plants and shrubs that provide sustainable habitats and food sources for birds, bees and butterflies throughout the year, while also helping to improve air quality at street level.
Bird, bee and insect boxes are also being incorporated into the design to offer a perfect refuge for urban wildlife.
The project is part of Wandsworth Council's ongoing £5m public realm improvement programme that is delivering a series of refurbishments and improvements to Wandsworth's streets, green spaces and travel infrastructure.
The money is being invested in renewing pavements and road surfaces, upgrading footpaths in parks and commons, improving street lighting, cleaning up bridges, investing in high streets and shopping parades, planting more street trees, and removing unnecessary street clutter.
Transport spokesman John Locker said: "These are great additions to the street scene and serve the multi-purpose of making our streets more attractive, promoting bio-diversity and helping to improve air quality."