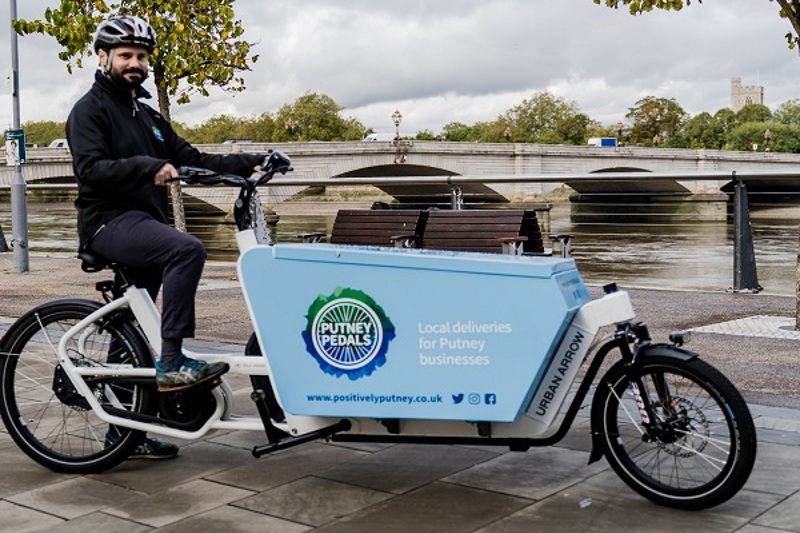 The Community Cargo Bikes scheme, operated by Peddle My Wheels and supported by Wandsworth Council, will allow businesses and residents to hire top of the range Cargo Bikes to suit their individual needs.
Those hiring the new cargo bikes will receive their first two hours of usage free of charge every day with Wandsworth Council encouraging residents to take active travel options for more journeys.
Cargo bikes are specially made to carry more than just their rider and can transport both extra passengers or bulky items. The bikes can be used by residents to carry food shopping, purchases from garden centres, items destined for Smuggler's Way Recycling Centre, office items, tools, pets, and, much more.
They are ideal for businesses looking to deliver goods locally to customers, making journeys between businesses and suppliers easier and often quicker while helping to reduce emissions.
Residents and businesses can register their interest here to participate in the scheme.
Those that register will be contacted once the scheme launches to book a face-to-face introductory session which includes a tutorial of the OurBike app to locate the electric cargo bike and reserve it for use, a test drive of the bike, securing the bike and everything else you need to know.
More information on how the council is supporting the growth of cargo bike usage in the borough including information on where to park a cargo bike, support available to purchase a cargo bike and guidance for businesses can be found on the council's website.