Support purchasing a cargo bike
We have partnered with Peddle My Wheels to enable businesses and residents in the borough to hire a bicycle, e-bike, cargo bike, e-cargo bike or trailer with the option to buy the bike at the end. Find out more about the Try Before You Bike scheme.
Hire a community cargo bike
From summer 2022 there will be a community cargo bike on Moyser Road and St John's Hill for residents and businesses to use.
Watch a video showing how the scheme works.
Visit the Our Bike website to register to hire one of the community cargo bikes in the borough or to find out more about the scheme.
If you would like to see a community cargo bike in another part of the borough, email transportation@wandsworth.gov.uk so we can monitor demand.
Repair your cargo bike
View a map of the cargo bike friendly repair shops in the borough
Click on the icons for a description of the cargo bike service they offer.
Resource pack for businesses
Watch this recording of our Cargo Bikes for Business event.
The recording contains advice from a range of businesses who use cargo bikes in their operations and/or operate a cargo bike service for other businesses. See the speaker timings and descriptions below.
View the Business Cargo Bike Guide created by Cross River Partnership and the Department for Environment, Food and Rural Affairs.
Become a cycle confident workforce
Need help getting started?
Case studies
View the case studies and the gallery to see how eCargo bikes are already being used in the Borough.
Further examples
Humble Grape: used to deliver bottles of wine, glassware and food to customers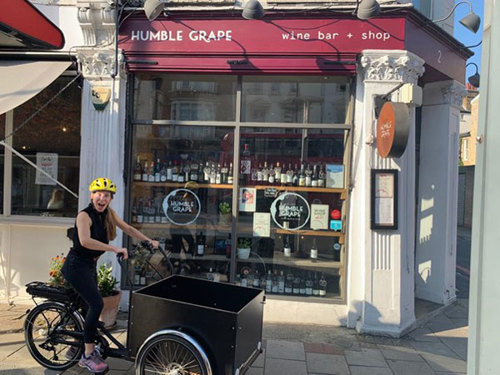 The Council's Parks Police Team: to travel around the Borough and carry equipment such as first aid bags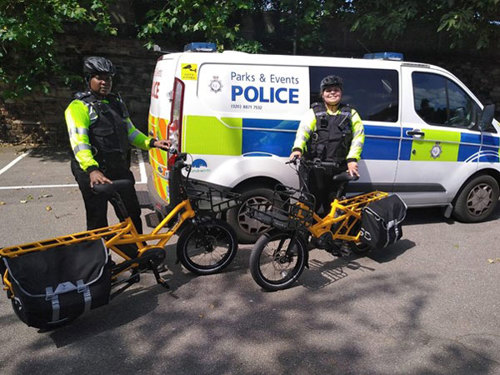 Positively Putney: to collect and transport waste and recycling from Putney's businesses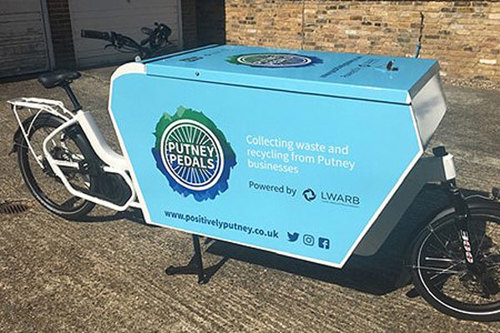 Parking
Read our guidance for on-street parking of non-standard cycles including cargo bikes.