Climate change blog: Plogolution
Michelle Parkes and Dermont Kavanagh of Plogolution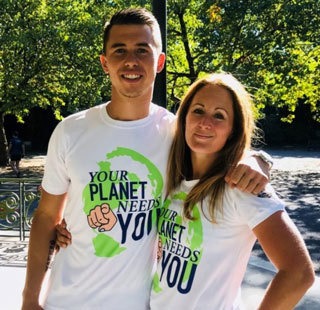 Tackling waste in Wandsworth one 'Plog' at a time are Michelle Parkes and Dermont Kavanah, our Green Heroes this week. This amazing team organise 'plogs' where groups of people either run or walk in the community and pick up rubbish. It's a great way to get outside, boost endorphins and clean up the community at the same time.
Michelle and Dermonts story started a few years ago when the two friends sat down and moaned about the state of the world and the barrage of plastic and rubbish blighting our rivers and oceans. They soon discovered 'plogging' and thought that this would be a great group activity, you know the say, many hands make light work!
Two turned into 16 and the first plog was born. Starting at Putney Bridge and running towards Hammersmith and back, 16 people picked up over 30 bags of rubbish. Dermot decided that it wasn't enough to do one simple plog and turned 'plogging' into regular occurrence.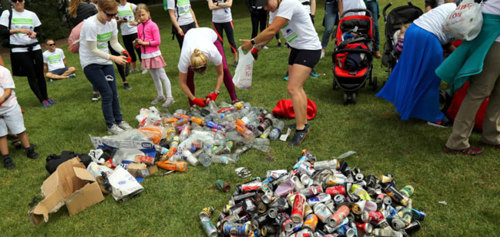 Plogolution has now held large scale plogs across London as well as further afield. Not only does it bring different people together in a common cause, it tidies up the area, ridding it of the scourge of single use plastic.
This year Michelle and Dermont are taking things to the next level and doing a 24 hour plog! If you're up for the 24 hour challenge or just want to join in on one of their usual plogs, head to their website plogolution.com and join the movement!
Get in touch 
We want to hear from you – if you know of a group, business or individual that is doing amazing things to help the environment in Wandsworth, let us know and they could be featured as one of our Green Heroes!