Bringing improvements to Wandsworth
We are attracting £15 billion of new investment to our borough which will see 20,000 new homes and a new district for London at Nine Elms, while we are overseeing major improvements at Wandsworth town centre, Roehampton town centre, including the Alton estate, along with Winstanley and York Road estates in Battersea.
A new community at Nine Elms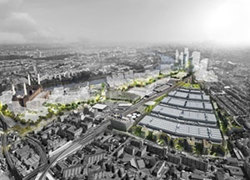 A new community and town centre is taking shape which will eventually have 20,000 new homes and create 25,000 permanent jobs.
As well as luring the likes of Apple UK and the American Embassy to our borough, Nine Elms is bringing improvements the whole borough can benefit from including two new tube stations, improvements to nearby rail stations, new river services, a 12-acre linear park and a new stretch of Thames River path. Nearby the Royal College of Arts is expanding its Battersea campus to provide a national centre for innovation in science and design.
Northern Line extension breakthrough at Kennington
New American Embassy at Nine Elms
Future plans for New Covent Garden Market
New river pier opens at Battersea Power Station
Connecting and developing Nine Elms and Battersea
Investing in Roehampton town centre and delivering new homes
We are bringing major improvements to the Alton estate and Roehampton town centre with better homes for existing council tenants, new housing, new shops and community facilities and better designed streets and open spaces.
Improving Wandsworth town centre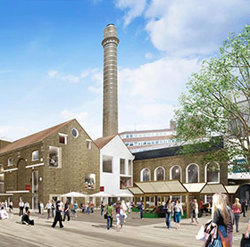 We are developing plans with Transport for London to greatly reduce the amount of traffic in Wandsworth town centre. This will be down redesign re-routing the A3 and A205 South Circular to the north of the town centre and restricting the central section of Wandsworth High Street and Garratt Lane to buses and cyclists only. Find out more about plans for the one-way gyratory.
This is part of wider plans to improve Wandsworth town centre which are already underway, which include an expansion of the Southside Shopping Centre, a better library and new housing.
New homes and community facilities for Winstanley and York Road
We are building better homes for existing council tenants in Winstanley and York Road, new affordable housing, a new leisure centre with eight-lane swimming pool, children's centre and redesigned open spaces with improved access to the wider area.