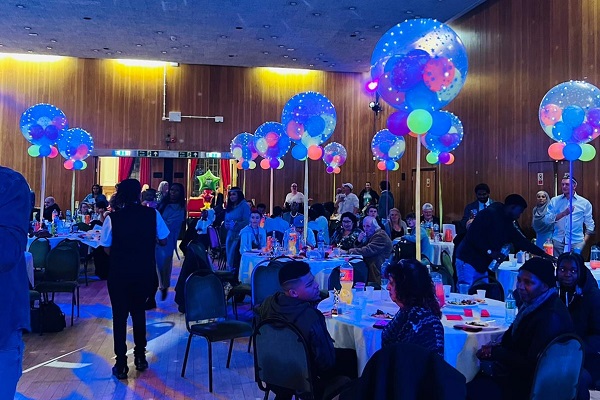 Around 120 people went along to the Wandsworth Civic Suite to celebrate young people's kindness, resilience, academic achievement and leadership. Awards handed out by the cabinet member for children Kate Stock included one to a young man for being a great role model to his peers and another for excellent GCSE results.  
Much of the organisation was done by the young people themselves. Celebrations included a chocolate fountain, music, dancing, a quiz and a 360-degree photo booth as well as food of their choosing.  Wandsworth's Mayor, Jeremy Ambache and many social workers managers, virtual school teachers personal assistants, independent reviewing officers and foster carers attended the event
Wandsworth's care experienced young people do well at school, leaving with an average A-level point score of 40 – compared to the national average for all students of 38.4. Twelve per cent went on to university – the UK average for looked after children is six percent. Of those, two started at Cambridge University in September.  
The council has a comprehensive package of support, including the Virtual School, which ensures all looked-after children up to the age of 25 get the help they need to succeed in their learning from a range of professionals.   
Our Future First care leavers' service supports care experienced young people to build an independent adult life. The 'Local Offer' includes help with accommodation, training and employment, health, relationships and finance.
Young people themselves are given a voice through CLICK (Children Living in Care Council). Follow them on twitter.   
Cabinet member for children Kate Stock said: "I was proud and humbled to meet so many fantastic young people at the Glow Awards. They have overcome difficulties in their lives to become happy, successful and kind members of our community and everyone at Wandsworth Council is honoured to be their corporate parents. Congratulations to them all."