The Alders Garages, Aldrington Road

Description
Demolition of existing non-residential buildings within the estate and redevelopment of the site creating 34 new homes. The homes will be a mix of 1, 2 and 3 bedrooms with 3 fully accessible wheelchair properties. The wider estate will also benefit from two new play spaces and additional paths, landscaping, parking and lighting.
News
Planning permission was granted at the July Planning Committee to transform garages at The Alders Estate, Aldrington Road SW16 into 34 new, affordable homes.
The planning application was submitted following ongoing consultation with the local community throughout the design phase of the scheme and their feedback was incorporated into the planning application.
The scheme received praise from members of both the Labour and Conservative parties and was approved unanimously.
The Council will continue to keep local people informed as the development progresses. The next steps will be to source a contractor and create a works plan. 
Site details
The Alders Garages
Ward
Furzedown
Status
Planning submitted
Number of units
34
Tenure mix
34 x social rent units
Unit mix
11 x 1-bed flats
3 x 1-bed fully wheelchair accessible flats
16 x 2-bed flats
4 x 3-bed houses
Planning reference
2021/1445
Anticipated start on site
Summer 2022
Site plan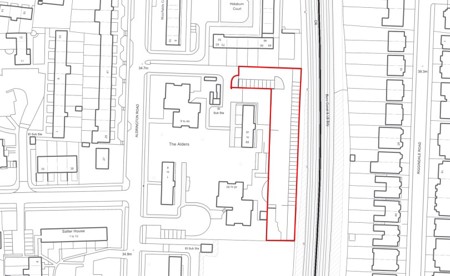 Images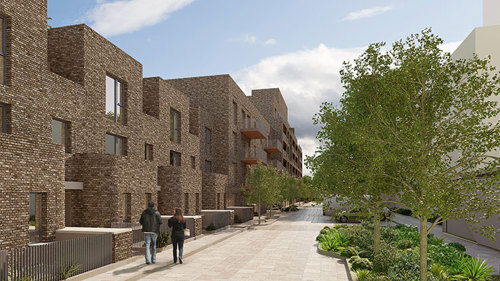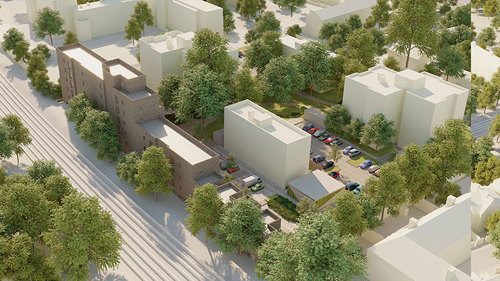 Consultation events
About the events:
First resident and stakeholder consultation event held in July 2019
Second resident and stakeholder consultation event held in September 2019
Third consultation event was a virtual exhibition held in October 2020 ahead of the planning submission
View the presentation boards.
Plan proposals (in progress)
View plan proposals:
Documents
Surveys
As part of the feasibility study a number of surveys were undertaken. The surveys completed to date can be found below:
Contact
For any enquiries contact the Development Team: