Family Safeguarding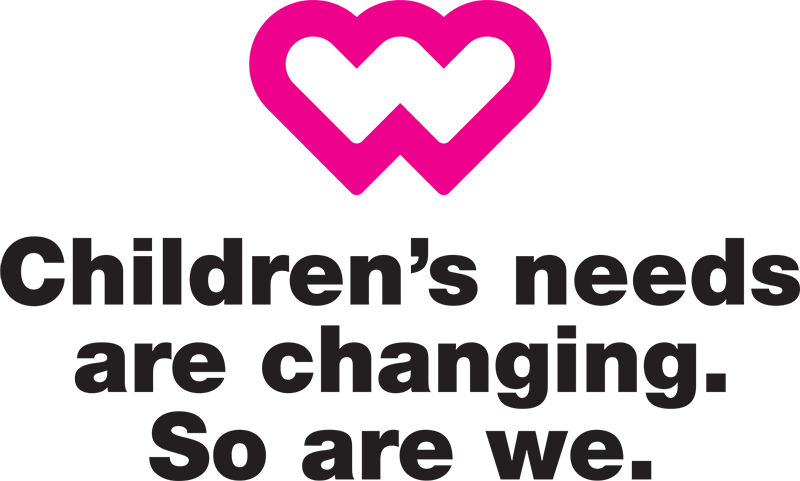 Family Safeguarding has arrived at Wandsworth. We are proud to be the first London borough to launch this new way of working.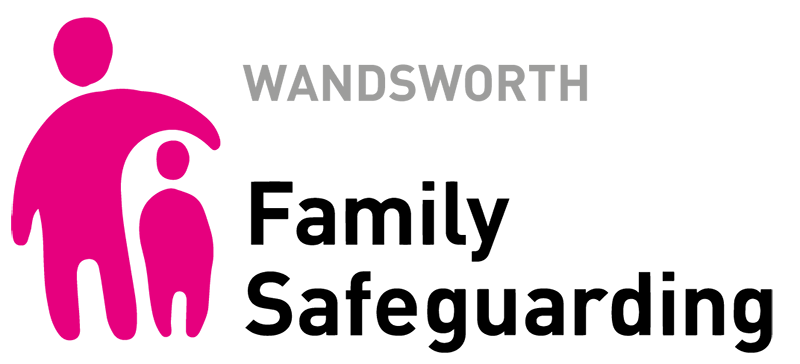 About Family Safeguarding
Family Safeguarding is a strengths-based approach that was developed in Hertfordshire in 2015. This new way of working focuses on supporting parents and carers with the aim of keeping children safely within their families.
This is achieved through a more collaborative way of working that encourages parents and carers to identify the changes needed within their own families. This approach will help us achieve better outcomes for children in Wandsworth by reducing the need for children to come into care.
About Family Safeguarding by Deputy Director of Wandsworth Children's Services:
What the teams will look like
Under the Family Safeguarding model, Children's Social Workers along with Adult Mental Health, Substance Misuse and Domestic Abuse Practitioners will work together as one team. Multi agency practitioners will be co-located in Social Work teams rather than referring parents elsewhere, making it as easy for them to access help.
View the key components of Family Safeguarding
Wandsworth Social Workers speak about Family Safeguarding:
Structure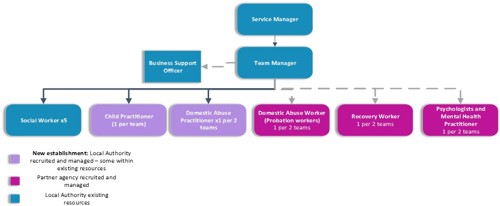 What is being done differently
Our Family Safeguarding teams will be:
Focusing on families where abuse and neglect are the core issues
Transforming social care through the skilled use of motivational interviewing techniques
Using an electronic workbook to reduce the time spent on recording and assessment
Participating in Family Safeguarding group case supervision
Using the Eight Module Parenting and Family Programme - a framework for direct work with children and families that draws information together and provides an overview
Benefits of Family Safeguarding to Practitioners by Principal Social Worker: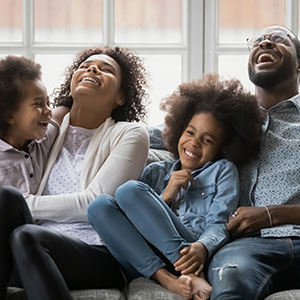 Benefits of Family Safeguarding
More children will be kept within their families if it is safe to do so
Families and practitioners will work more closely together
Practitioners have more time to spend with children and families
There have been two evaluations of Family Safeguarding funded by the Department for Education (2017 and 2020). Evidence shows that the approach is 'effective and replicable'. It also evidences many positive outcomes particularly reductions in CLA, in children on child protection plans and reduced police domestic abuse call outs.
Benefits of Family Safeguarding to Parents and Carers by Head of Family and Community:
Frequently asked questions
View common queries about the new Family Safeguarding approach
Report a concern
Report a concern about a child.
Report a concern about an adult.
Vacancies