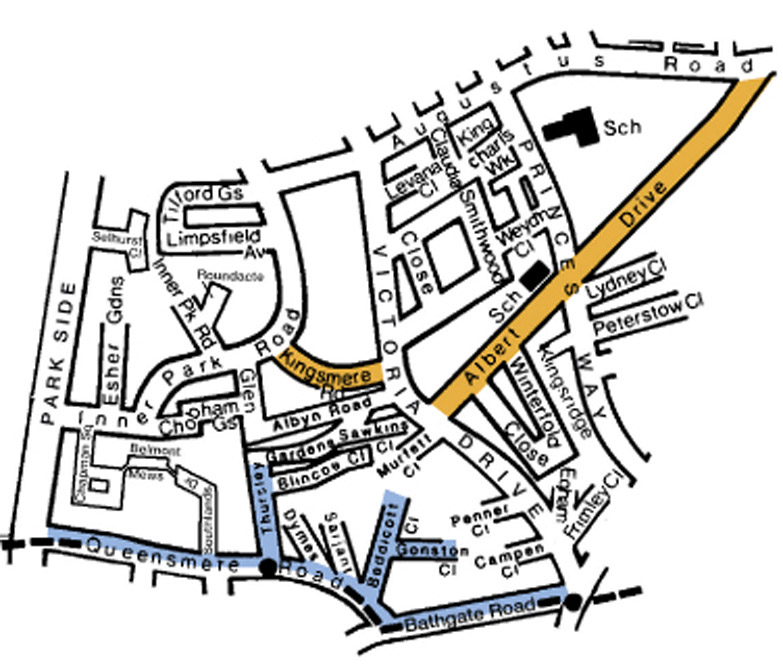 © Crown Copyright. All rights reserved. Licensed to Wandsworth Council. LA 1000019270 (2014)
Westhill parking zones
 
Q1 Zone
10am to 4pm, Monday to Friday. Maximum stay for visitors: 4 hours.
 

Q2 Zone
10am to 11am, Monday to Friday (permit holders only).
Excluded or permit-free developments - new housing developments of all sizes are often excluded from a CPZ to prevent parking from the development impacting on nearby streets. This means that new properties may not be eligible for an on-street parking permit.
If you are unsure whether an address is excluded, please use our parking controls search. Excluded addresses will be identified. Alternatively, please contact Parking Permits on 020 8871 8871.