Wandsworth Faith Leaders' roundtable commits to stronger cooperation
Published: Thursday, November 16, 2023
As part of Inter Faith Week, Faith leaders from across Wandsworth have come together to share information about the challenges facing local communities - and opportunities to cooperate on solutions.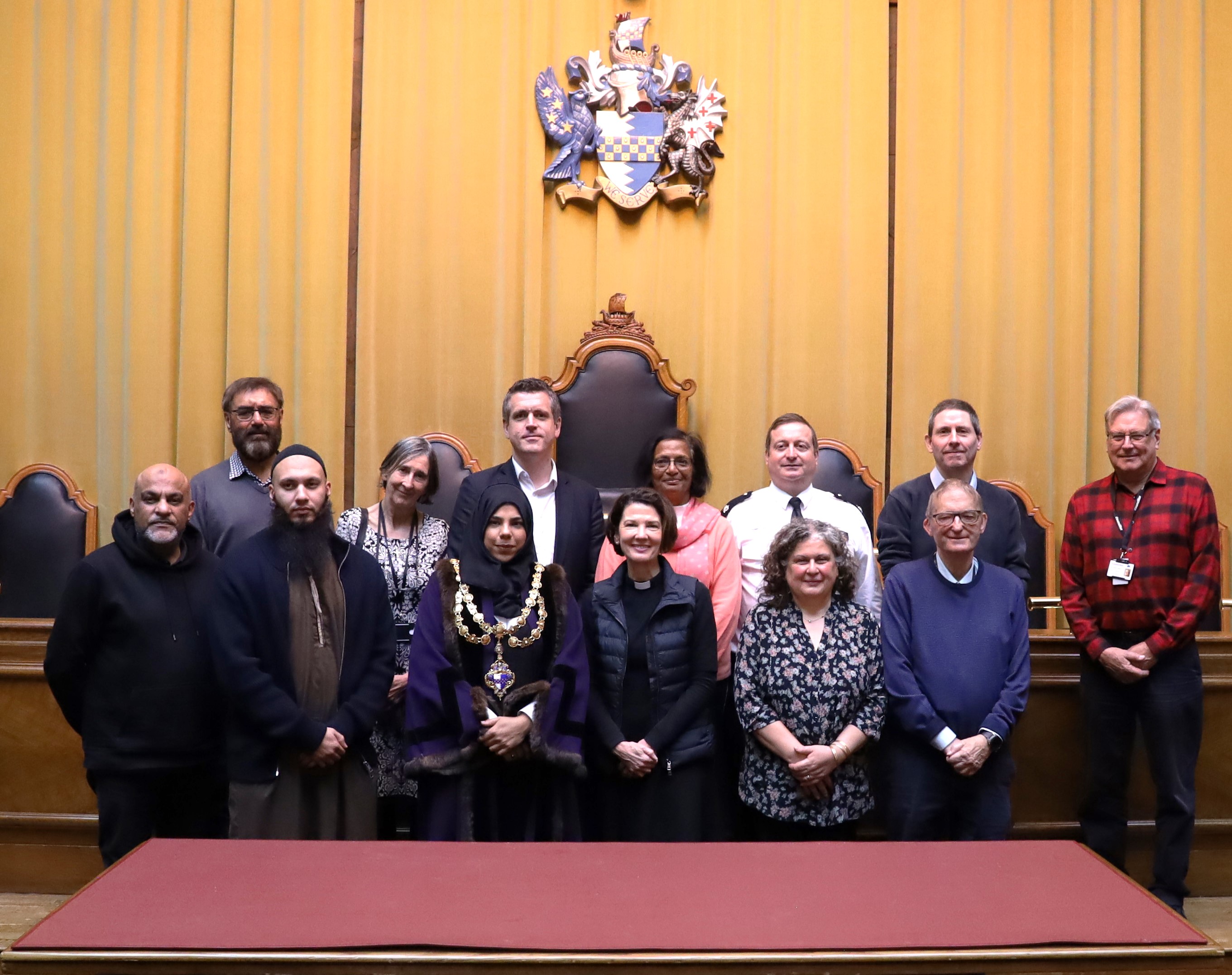 The meeting, convened by Simon Hogg, Leader of Wandsworth Council took place at the Town Hall on Thursday 16th November. Issues discussed ranged from the impact of the conflict in the Middle East on local people to the rising demand being seen at foodbanks and community kitchens across the borough.
Councillor Hogg said:
"Wandsworth's brilliant faith leaders are out in the community day in day out making a difference to the lives of local people who need support in different ways – for example through community kitchens.  
"Today's roundtable was a rich and positive discussion – there is a real appetite for greater cooperation between faith leaders and with the council so our combined efforts best serve local people through difficult times.
"Wandsworth is proud of its diverse communities and the cohesion between our community's various faiths and backgrounds – all year round. Inter faith week is a chance to further foster understanding, respect, and dialogue – and look at what more we might do together.
"I'm looking forward to building a really strong partnership approach over the coming year."