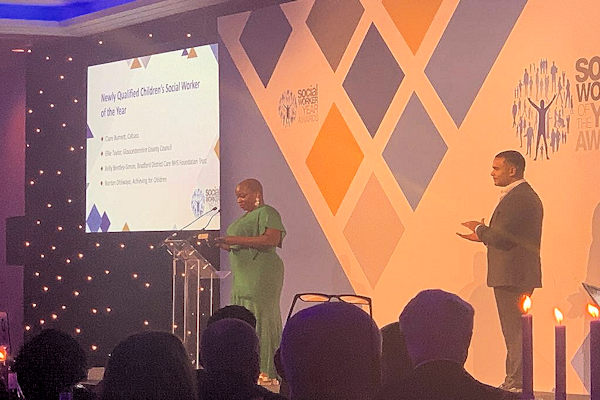 This category celebrates social workers with less than one year's experience who have made a positive difference to the lives of either adults or children and families through their outstanding work.
Cllr Kate Stock, Cabinet Member for Children said: "The contribution of social workers to intervene and transform the lives of children and families cannot be overstated
"Despite the challenges that the profession currently face, the dedication of social workers up and down the country – whose stories were at the heart of tonight's awards ceremony – remains awe-inspiring. 
"Tonight was an opportunity to say a small 'thank you' to those frontline workers who have shown unwavering support to and championed the needs of our children, families and communities.
"Wandsworth sponsorship of the Social Worker of the Year awards reflects the value the council places on nurturing dedicated social workers, as well as recognising and celebrating the achievements of this committed group of professionals who work tirelessly in service of others."
Find out about working as a social worker in Wandsworth.