Services of Remembrance across the borough to honour nation's war dead
Published: Wednesday, November 8, 2023
Services of Remembrance will be held in the borough this week to honour the memory of the men and women of the armed forces who have given their lives in the service of their country.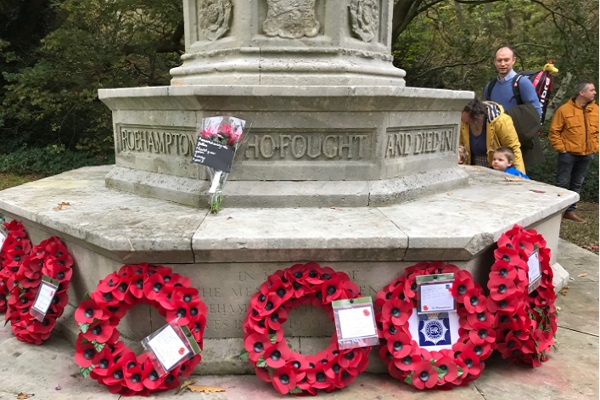 An annual Service of Remembrance will be held in Battersea Park at 11am on Friday, 10 November - to mark the 105th anniversary of the end of hostilities in the First World War.
The service will commence at 10.45am and there will be a two minutes' silence at 11am.
In attendance will be the Mayor of Wandsworth Juliana Annan and Council Leader Simon Hogg, as well as representatives of service organisations, other local dignitaries and private mourners. 
This ceremony will be at the park's war memorial, which is dedicated to the service of the 24th (London) Division during the First World War.
The memorial is located at the junction of Central Avenue and East Carriage Drive and was created by renowned war artist and sculptor Eric Kennington, who served as a private in the Division's 13th London Regiment in Flanders and in France before being wounded and sent home in June 1915.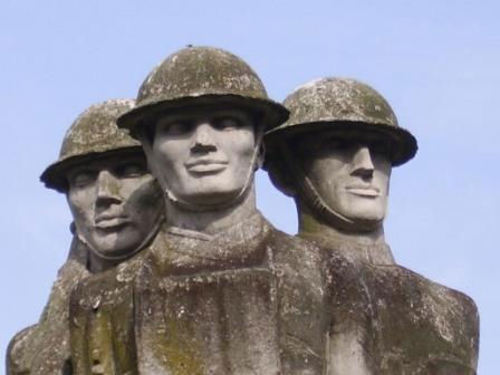 The Portland stone memorial shows three helmeted soldiers with a serpent of war entwined through their legs and feet and commemorates the division's 10,865 losses. The left figure is based on Trooper Morris Clifford Thomas of the Machine Gun Corps, the central one on Sergeant J Woods of the 9th Royal Sussex, while the third is based on war poet and writer Robert Graves who served as a Captain with the 2nd Battalion Royal Welsh Fusiliers. 
And to mark Remembrance Sunday, services will be held in Battersea, Putney, Tooting and Roehampton. 
Councillor Annan will be attending the annual Service of Remembrance at St Mary's Church in Battersea Church Road while Deputy Mayor Sana Jafri will attend St Mary's Church in Putney High Street.
Services of Remembrance will also be held at St Nicholas Church, Church Lane, Tooting and at the Roehampton war memorial which is located on Putney Heath close to the junction of Medfield Street and Treville Street.   
Ahead of the services, local dignitaries and ex-servicemen and women will lay wreaths at their respective war memorials and a two minute silence will be observed at 11am in memory of the fallen. 
•    Wandsworth's Mayor Councillor Annan has also urged residents to support this year's Poppy Appeal.