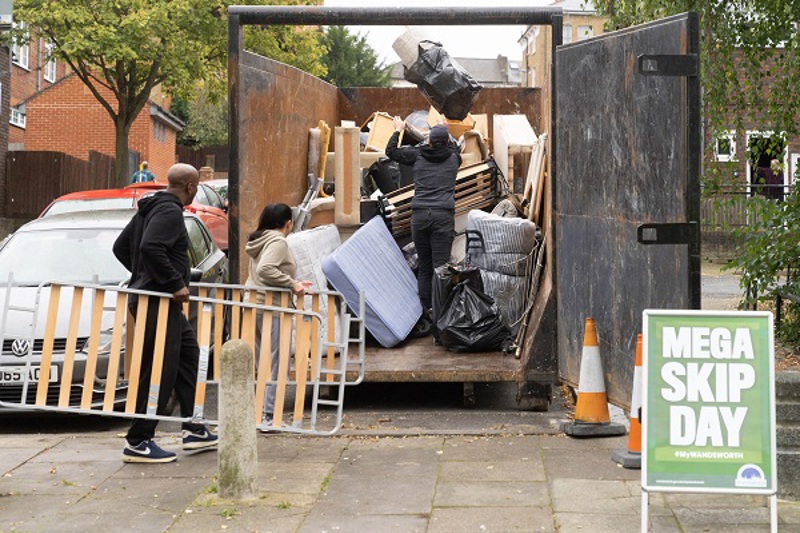 Usually there is a charge for bulky waste collections, but you can take up to six items along to the mega skip nearest to you for free, including some electrical equipment and household items like mattresses and sofas. Figures show Mega Skip Days have led to an 11 per cent decrease in flytipping.
Judi Gasser, cabinet member for the environment, said: "The beauty of our scheme is that everything left in a Mega Skip is recycled, which is not only good for our local environment, but because it reduces our disposal costs, means we can also continue to offer our residents the same low council tax
"And the success and popularity of our Mega Skips has led to a significant reduction in the number of flytips left on our streets. Increasing the frequency of the scheme should help drive down that number even more."
On Saturday 25 November 2023 they will be in the following places:
Acanthus Road, SW11
Larch Close SW12
Putney Park Lane SW15
Witley Point, Wanborough Drive SW15
Church Lane Car Park SW17
Haldane Place SW18
Edgecombe House, Whitlock Drive SW19
Find out more about the locations of the Mega Skips, who can use them and what you can take.