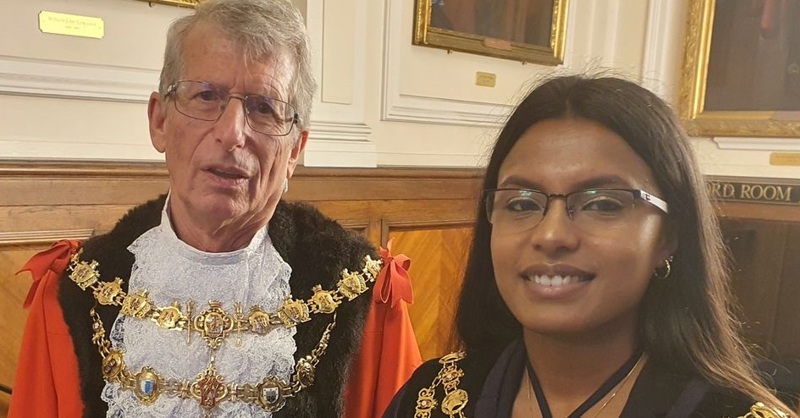 Cllr Ambache worked in children's and adult's social care as a social worker, manager and director for several local authorities and has advised central Government on policies around health, social care and tackling abuse of vulnerable adults.  
Since retiring he has been a trustee of Age UK Wandsworth, a board member of the Wandsworth Clinical Commissioning Group and has promoted patient and public engagement within the NHS.  
He has been a councillor for Roehampton and Putney Heath, and now the new West Putney ward, since 2014 and helped to build community infrastructure in Roehampton alongside My Roehampton, the Roehampton Response Network, the Roehampton Community week project and the Roehampton Partnership. 
He has two daughters and six grandchildren and enjoys walking, cycling, swimming and tennis.  
He has chosen to support two charities, SEN Talk and Wandsworth Bereavement Services. SEN Talk helps provide better outcomes for children with special educational needs and is dedicated to improving the social and emotional mental health of children with autism and ADHD. Wandsworth Bereavement Services provides one-to-one counselling for people who have suffered a bereavement, including children. 
Cllr Ambache said: "'I am honoured to be mayor for the coming year and to work with the deputy mayor Sarmila Varatharaj. Both the organisations I have chosen to support do an excellent job in their field and are much needed as we emerge from the Covid-19 pandemic. 
"Sarmila and I will engage with voluntary and community groups across the borough. We will reach out to all communities to recognise and encourage their rich and diverse contributions to the vibrant life of Wandsworth." 
The new deputy mayor is Cllr Sarmila Varatharaj, who represents the new Wandle ward. She was born and raised in the borough and is a human rights activist. She volunteers for Global Human Rights Defence and has been the spokesperson to the United Nations Human Rights Council since the age of 21.  
Follow the Mayor of Wandsworth on twitter at @WandsworthMayor. Find out about how to invite the mayor to an event at www.wandsworth.gov.uk/mayor. 
'I am honoured to have been elected by my fellow Councillors to be Mayor for this year. Working with Deputy Mayor Sarmila Varatharaj we will try to connect with all the different communities living in Wandsworth'. pic.twitter.com/tAdqaETjJC

— Wandsworth Mayor (@WandsworthMayor) May 26, 2022