Foster Care Fortnight is an annual campaign created by the Fostering Network to raise the profile of fostering and highlight the transformative impact of foster care on children's lives. This year's theme is "'Fostering Communities' – a campaign to shine a light on the many ways people across the fostering community support each other, particularly over the last two years during the Covid-19 pandemic. 
In Wandsworth new foster families are always needed to care for children, especially people willing to look after teenagers, sibling groups, disabled children, and unaccompanied asylum-seeking young people.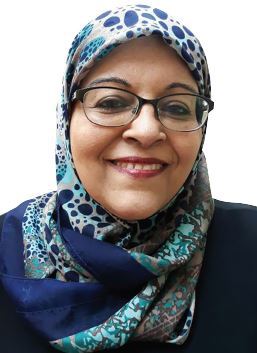 Foster carer Mehtab (pictured right) has been fostering for Wandsworth council for almost 30 years and has looked after children of all ages and from all backgrounds. She said: "There have been many fostering moments which are hard to describe but being told, 'Thank you, I will never forget this', makes it all worthwhile.  
"Never forget that every moment you spend with them, can have a gargantuan, lasting impact. Our job is simple. Provide a caring, loving and stable environment and to equip these young people with the tools necessary to achieve their potential going forward. The positive impact we can have on a young person's life is simply priceless."  
Wandsworth foster carers receive full support, remuneration and training.  
If you or anyone that you know would like further information on becoming a foster carer, please contact 0208 871 6666 or email fosteringrecruitment@wandsworth.gov.uk. 
The Fostering team will be hosting two virtual information sessions on May 19, open for all to attend and learn more about the process of becoming a foster carer.