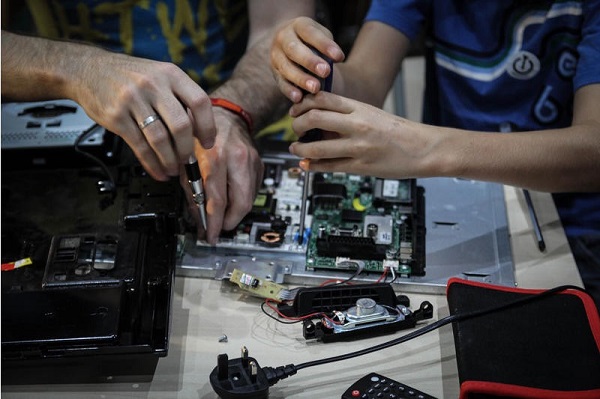 It's London Repair Week, all about giving people the information and skills they need to repair and reuse old things.  
In Wandsworth there are events and activities to help 
Researchers at the Royal College of Art and UCL are hosting immersive workshops on Tuesday and Wednesday called Repair, Technology and You. Sign up to explore cutting-edge repair technology and its impact on our future.  
Your input will help researchers understand how to tailor technology so it meets the needs of the general public. You'll get to play with fun tech plus there's tea and cake. Find out more and sign up.  
Repair cafes are held across the borough where you can take a broken item and get it repaired by volunteers. Follow the links for details of how to take items along and how to volunteer your time.  
On March 30 at 6.30pm Charlie Lindsell will tell the story of the Putney Repair Cafe at a free talk at Putney Library. You can also get tips and ask questions about reuse and recycling. To book call  020 8780 3085 or email charlene.coleman@gll.org
A Fixing and Mending Party is being held in Tooting on March 25th, 1pm – 4pm. See full details.  
If you've got an item you don't need, and don't want to mend and keep, you can donate it to the Rework Workshop at Smugglers Way.  There it will be repaired and passed onto charities. Find out more. 
The workshop will accept the following items in good cosmetic condition: 
Home furniture (e.g. bed frames, sofas (with fire certificate), tables, chairs, cupboards and drawers) 

Large domestic appliances/White goods (e.g. fridges, washing machines, tumble driers and cookers) and microwaves. Even if they are no longer working, it may be possible for them to be repaired on-site and passed on for reuse.   

Bicycles 

Sports Equipment 

Bric-a-Brac 

Toys 

Tools 
Judi Gasser, cabinet member for the environment said: "Recycling is good, but reducing the amount of stuff we throw away is better. Many items discarded because they are broken only need a minor repair to be as good as new. This London Repair Week think twice before you put things in the bin." 
See more ways to donate, sell, share and repair on our website.