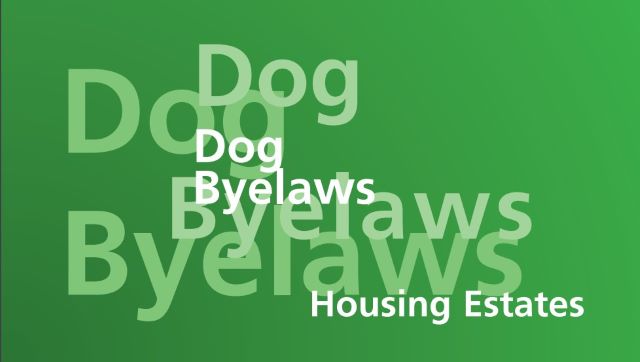 A Roehampton woman who repeatedly flouted dog control by-laws on the Alton estate and caused noise nuisance to her neighbours has been ordered to pay more than £1,700 by magistrates.
Michelle Moore, who lives in Clarence Lane, has breached a number of legal orders designed to prevent her and her Staffordshire Bull Terrier Ruby from causing disturbance in and around Portswood Place which she visits frequently and remains for hours on end.
She has been the subject of numerous complaints from other estate residents mainly as a result of her dog's loud barking. In addition her dog is often let off the leash and causes fear and anxiety to other residents, especially children.
In order to provide relief to other estate residents Ms Moore has been given numerous verbal and written warnings since 2015 requiring her to control her dog and to keep it on a leash while in public places on the estate – in accordance with housing estate bylaws.
When these warnings failed to improve the situation, Ms Moore was handed an Acceptable Behaviour Contract which then escalated to a Community Protection Order which she received in 2018. The CPN initially banned her from bringing her dog within a 400m radius of Portswood Place and when it was repeatedly breached – the CPN was amended to prevent her bringing her dog anywhere on the Alton Estate.
For her first breach of the CPN Ms Moore was convicted by magistrates in May 2018 and fined. Further breaches in 2020 and 2022 led her to being summonsed to appear again in court last month. She was convicted of two offences and this time fined £480 and ordered to pays costs totalling £1,248.
A council spokesperson said: "The council's dog bylaws are there to protect our residents and deter people from behaving anti-socially, and in particular from allowing their dogs to roam around the estate causing problems.
"Taking people to court is always a last resort, but if dog owners repeatedly breach the bylaws and other legal remedies then they run the risk of a court appearance and a heavy fine."