Top women in the fields of politics, community groups and business made a video to talk about what the day meant to them.
And the council's business team kicked the day off with a breakfast reception for local female business founders, hosted by Deputy Leader of Wandsworth Council Kemi Akinola. They discussed the issues and challenges around being a woman in business including achieving a good work/life balance.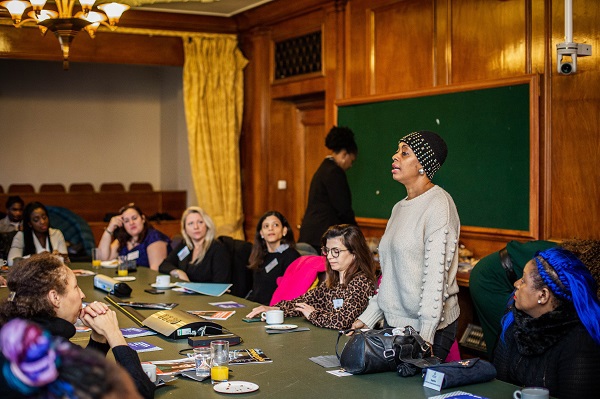 The business breakfast
Other celebrations in the borough included one held by the SW15 Women's Network and the Alton Regeneration Team and another held by Battersea charity STORM. Local libraries had book displays and events and the council's Youth Service held an event at Devas Youth Club.
Cllr Akinola said: "It's amazing to celebrate the incredible achievements of women, their courage, resilience, and determination in the face of adversity. However we must also acknowledge that the fight for gender equality is far from over, and in Wandsworth, we still have a long way to go."
Female businesspeople are invited to the ninth annual Wandsworth Women's Enterprise Day on March 29. You can also nominate a woman for this year's Wandsworth Enterprise Women's Award. Find out more.