Wandsworth Council commended by Affordable Housing partners
Published: Thursday, March 24, 2022
On Monday 14 March, the Leader of Wandsworth Council, Councillor Ravi Govindia, and Cabinet Member for Housing, Councillor Jonathan Cook, welcomed representatives from the council's nine affordable housing development partners to reflect on the last 4 to 5 years of affordable housing development, what had been achieved and lessons that could be learnt to deliver on even more ambitious borough housing targets to meet demand.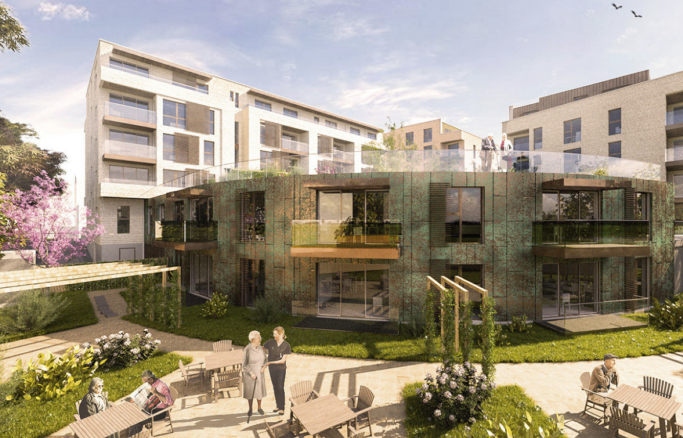 All those attending agreed that the Council had an excellent track record in enabling and supporting affordable housing development to meet a range of housing needs, with the focus continuing to be on delivering high quality, mixed tenure developments that complimented and enhanced local neighbourhoods.
Examples of the breadth of affordable development under construction that has been supported by the Council includes the regeneration of Peabody's St John's Hill estate; two new extra care home schemes by Optivo and Peabody; and, three sites that are being completed by housing associations that will deliver 100% affordable housing, delivering a forecast 650 new affordable homes in 2022/2023.
Discussions highlighted the importance of architectural quality and placemaking, not just on large regeneration projects such as Nine Elms but also smaller sites and neighbourhoods across the borough.
According to the Government's figures 1,377 new homes were built in Wandsworth between October 2020 and October 2021, of which 423 were affordable homes. Included in these figures are homes delivered through council-led development schemes with 244 council homes having been delivered since 2017.
Council forecasts identify that an additional 2,255 genuinely affordable homes will be delivered over the next three years including 310 new affordable units due to be completed in 2021/22.
Whilst the meeting sought to identify how the Council could improve and change its housing policies to meet new challenges, such as tackling climate change, a notable aspect of the feedback from key partners was the high regard expressed for the council's approach to housing delivery which was described as "proactive and helpful" with the council always being open and engaging so that much needed new homes could be delivered for local residents and workers.
Councillor Cook commented:
"The feedback we received from our affordable housing partners was very encouraging and I hope that we will maintain our excellent reputation in the sector as we continue to deliver new housing of all tenures.
"It is notable that Wandsworth Council has exceeded housing delivery targets with 11,000 new homes completed in the borough over the last 5 years. But more than homes built has been the positive regenerative aspects to development and particularly in Nine Elms & Vauxhall which has seen a truly transformational change over the last decade with more and more affordable homes now being delivered."
Participants in the meeting recognised the challenges all housing providers and developers face over the next few years with necessary and increased building safety requirements, delivering on the green agenda including improving existing stock and current economic pressures. However, the confidence in being able to deliver housing of all tenures in Wandsworth was positive and all agreed that a continued dialogue and commitment at all levels put the Council in good stead to deliver on its ambitious housing targets.
Discussions also identified a continuing and strong demand for low-cost housing for working households and first-time buyers and discussions identified approaches to increasing supply. The council's waiting list has identified circa 4,500 households that would be interested in home ownership options.