Over 2m journeys start or end at new Northern Line Extension stations in first six months
Published: Thursday, March 24, 2022
Thousands of residents, workers and visitors are now using the new Northern Line Extension (NLE) at Battersea Power Station and Nine Elms each week as the area develops into a vibrant district of London.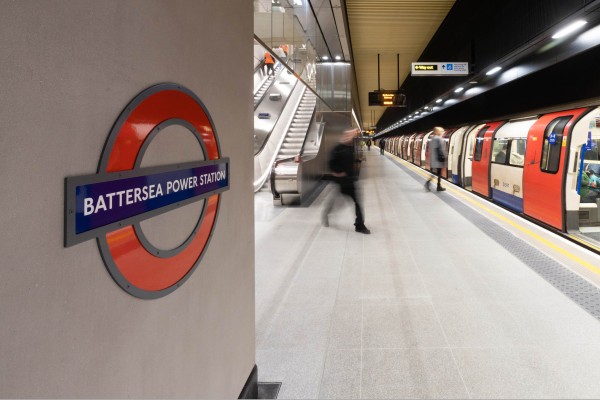 The two new step-free Zone 1 stations opened on 20 September 2021 following completion of a 3km twin tunnel rail extension from Kennington. Passengers can now use the Tube to travel to and from Battersea and the West End in less than 15 minutes.
Since opening the line six months ago, Transport for London is now recording approximately 60,000 passengers entering or exiting the new Battersea Power Station Underground station per week and around 30,000 entering or exiting Nine Elms per week, with numbers expected to grow as more homes and businesses open and London's post-Covid recovery continues.
'Already seeing benefit'
Cllr Ravi Govindia, Leader of Wandsworth Council said: "Just six months after the Tube opening we are already seeing benefit for our residents and businesses who can travel around more quickly and enjoy better access to jobs and leisure activities by public transport.
"Working with our local partners to successfully deliver the NLE was key to transforming a place once plagued by a lack of transport connections into an emerging commercial and office district, bringing thousands of jobs and business opportunities to Wandsworth and the wider area."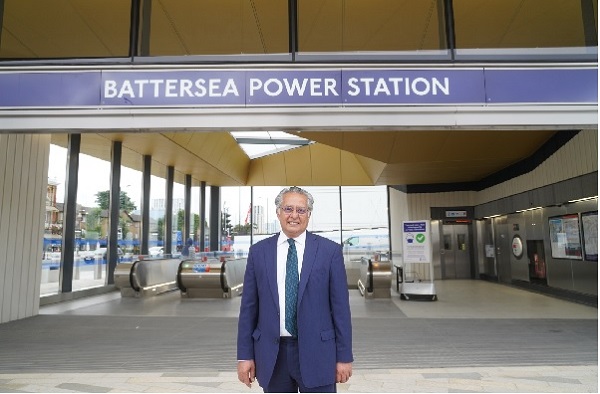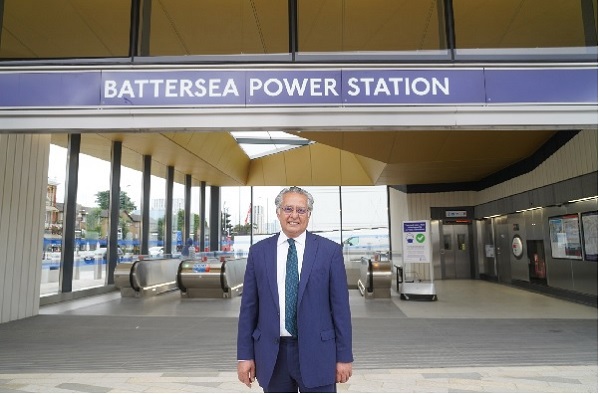 Rob Niven, TfL's Head of Investment Delivery Planning, said: "It's wonderful to see how popular the two new stations at Battersea Power Station and Nine Elms have been in their first six months of operation. As London continues to recover from the pandemic and development in the Battersea and Nine Elms areas continues, we expect this number to keep growing. It's extensions and improvements like this that make a huge difference, and with sustained long-term funding we hope to be able to bring the Tube network to new parts of the capital."
This year, three cultural organisations are set to open their doors in Nine Elms and when the Grade II* listed Battersea Power Station opens to the public from September it will house over 100 shops, restaurants and cafes, an events venue, a chimney lift experience offering 360-degree panoramic views of London's skyline, new office space and 254 new residential apartments. High profile organisations including the US Embassy, Penguin Random House and Apple are also making the area their home.
As part of the Vauxhall Nine Elms Battersea opportunity area, this riverside stretch of central London will become Wandsworth's sixth town centre. The 227-hectare regeneration zone is set to deliver 25,000 new jobs and up to 20,000 homes by 2030.
Previously home to brownfield industrial land and warehouses, local residents and businesses in Nine Elms were poorly served by public transport connections despite numerous railway lines and major roads criss-crossing the area (see image below showing Battersea Power Station and Nine Elms before development).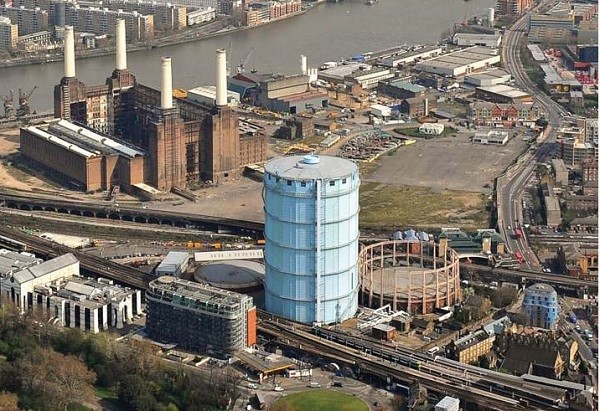 Collaboration between Wandsworth Council, TfL, central government, GLA, neighbouring London Borough of Lambeth and private sector landowners and developers delivered the new Tube line within 12 years from inception to completion, with construction beginning in 2015.
The Northern Line Extension is the first major expansion of the London Underground since the Jubilee line was extended in the late 1990s.
Later this year, Transport for London plans to increase train frequency to 12 trains per hour during the peak and 10 trains per hour off-peak.
Plan your journey to Battersea and Nine Elms on the TfL website