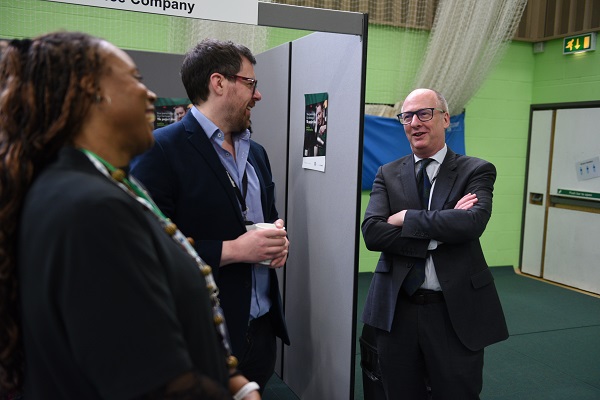 Organised by the council's Work Match team and hosted by South Thames College, the fair was a chance to meet up with around 30 local employers keen on employing Wandsworth people.  
As new businesses continue to open in the borough, Wandsworth has opportunities in a wide range of sectors including entertainment, catering, leisure, recreation and tourism. Businesses based at Battersea Power Station, the Ram Quarter and Southside were at the fair, as well as a range of other firms from across the borough.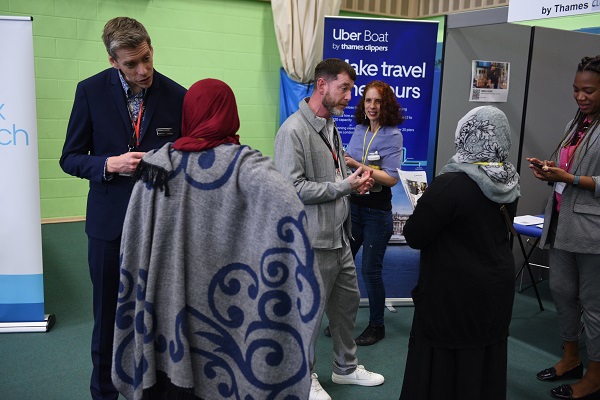 Uber Boat by Thames Clippers offered jobs to two people
Job seekers had the opportunity to find more about the range of career options available, watch live skills demonstrations from students and professionals and meet the Work Match team. Businesses were able to meet local people and discover the wealth of talent on their doorstep.
Lindsey Jones, head of people at The Alchemist Restaurant and Bar in Nine Elms said: "I'm really happy with the quality of candidates I've seen today. The people are really engaged and showed great passion for finding a new role."
Bonny from Cineworld said: "Thank you to Work Match for providing Cineworld with the opportunity to reach out to the local community and support our recruitment drive. We connected with many candidates and built networking relationships with the Work Match team. Great day!"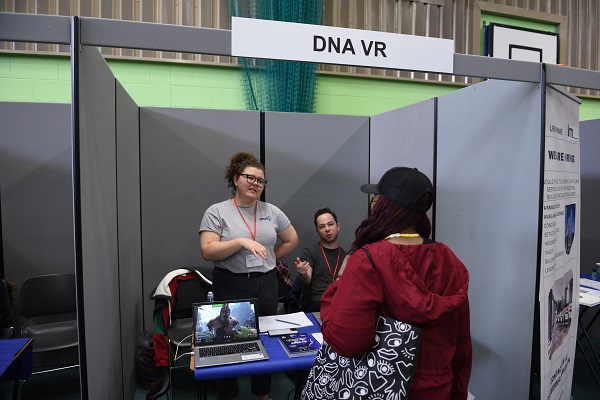 DNA VR at Battersea Power Station say they met lots of good candidates
Peter Mayhew-Smith, Group Principal and CEO, South Thames Colleges Group said "We're delighted to work closely with our local Work Match team, delivering great opportunities to businesses and people seeking work across South London.
"Our jobs fair is a terrific example of just how successful we are together, with dozens of employers gathered to meet hundreds of people interested in training and jobs. This gives a real lift to our local communities and we will keep on building on these great foundations"
Cabinet member for economic development, skills and employment Cllr Rhodri Morgan said: "What a fantastic day. There are so many opportunities opening up in our borough and it was great to see local companies meet local people and find out about the wealth of talent, experience and enthusiasm on their doorstep."
Wandsworth Work Match matches people seeking jobs, training and apprenticeships with local vacancies and provides pre-employment training such as CV writing, guidance with applications and interview skills. 
Since it was set up it has found jobs for more than 1800 local people, with new vacancies constantly opening up. The free service can help match local people with vacancies, plus provide help with job applications, CV writing and interview skills.  
If you were unable to attend Experience Wandsworth, you can still get help.  Contact the team directly on 020 8871 5191 or register with Work Match at www.wandsworthworkmatch.org"