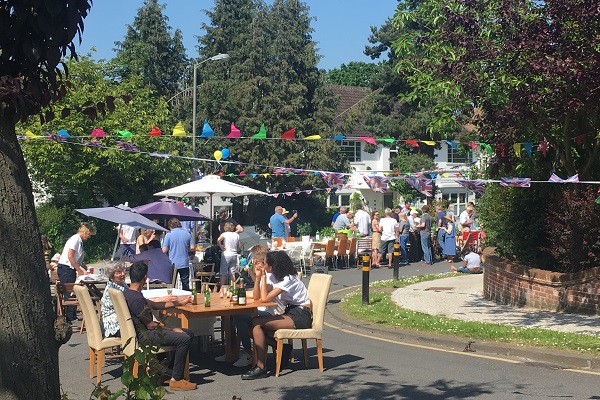 The nation will be marking the Queen's 70 years of service with a four-day bank holiday from June 2-5. The long weekend is intended to be an opportunity for communities to come together to celebrate and reflect with friends and neighbours.
The usual £60 fee will be waived for people organising a jubilee party for their street or neighbourhood during May or June, although the vast majority of parties are expected to take place over the four-day bank holiday.
There will also be a minimum of fuss and red tape with organisers able to submit all the information needed to apply for a road closure and fulfil the legal requirements via a simple online form. They will also be provided with clear guidelines on issues such as health and safety.
Party organisers are advised that they will need to complete the online form with a minimum of four to six weeks' notice to give engineers time to organise for the road to be legally closed.
Residents must bear in mind that there are some streets that cannot be closed for a party. These would include main roads whose closure would create too much congestion in the area, are on a bus route or on any red route which, Transport for London control.
Wandsworth residents are some of the most enthusiastic in London when it comes to organising street parties. Fees were also waived in 2018 when Prince Harry got married and a record number of 74 parties were held.
Leader of Wandsworth Council Cllr Ravi Govindia said: "I know many of our residents wish to celebrate the outstanding service Her Majesty has given to the nation. Wandsworth people have a fantastic community spirit and hold the best street parties, so I hope to see a sea of bunting over the long Jubilee weekend."
The council's transport spokesman Cllr John Locker said: "We want people to celebrate with their neighbours with a minimum of fuss and expense, which is why we are waiving fees for road closures. Please get in touch as soon as possible so that we have plenty of time to help you."
To find out more about street closures and to apply online visit www.wandsworth.gov.uk/streetparties. Organisers can also email streetworks@wandsworth.gov.uk for advice.