A shop in Tooting has had its licence to sell alcohol revoked for a raft of licensing conditions breaches including selling alcohol to children.
The World Superstore at 85 Mitcham Road was caught selling alcohol and also vaping products to children – some of whom were still wearing school uniforms.
The store had been the subject of a trading standards investigation after complaints from the public about under-age sales. A series of test purchases using specially trained young people established that the shop was contravening its licence which required staff to ask for proof of age to anyone appearing to be under 25 and refuse those sales if proof is not provided.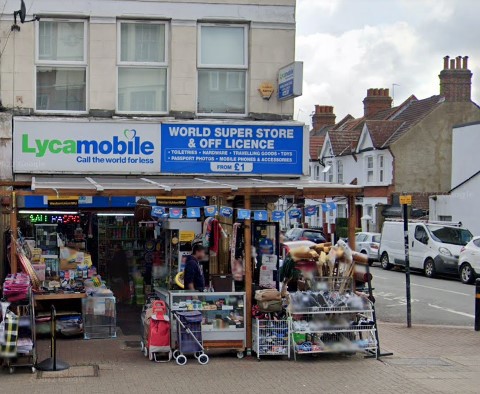 During the investigation young people much younger than that were unlawfully sold age-related items without being questioned or asked to provide proof of their ages.
Councillors on the borough's licensing sub-committee were also told that there were serious concerns about non-compliance with other important licence conditions.
This included not providing CCTV footage when requested, not maintaining CCTV in working order, not keeping a refusals log-book and having no staff training records.
Councillors also heard that the shop was selling very high strength beer which is prohibited by the licence, and in addition was found to be in possession of illegal tobacco, with two kilos of seized at the premises in 2021.
Licensing committee chairman Cllr Maurice McLeod said: "This was a litany of very serious rule breaches by this business and under the circumstances we had no option other than to revoke its licence to sell alcohol.
"We were extremely concerned to learn that children in school uniforms had been sold prohibited items and that other licensing law measures designed to protect young people and prevent anti-social behaviour had been blatantly ignored, despite the owner being given repeated warnings to improve.
"Revoking a license is something we would never take lightly, but if we do not believe a business will uphold our values, we will always act swiftly to protect our residents."