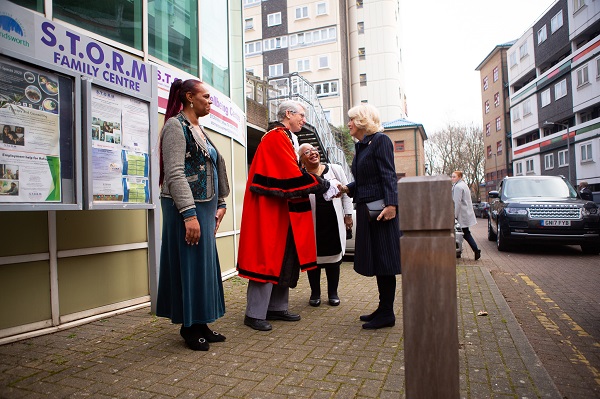 STORM on the Doddington Estate was founded 19 years ago to enable single mothers to help and support each other. Since then, its work has expanded to help other members of the local community, including counselling, free courses leading to qualifications and employment support.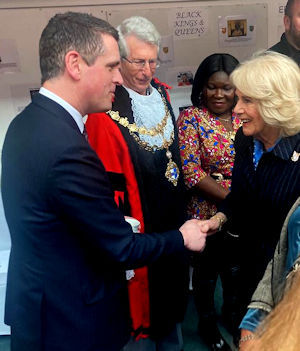 Her Majesty met with volunteers and local people, including people who have been supported after experiencing domestic abuse. She also toured the centre and saw demonstrations of other initiatives, including trying her hand at an art class.
She was shown around by the centre's founder and Chief Executive Marie Hanson MBE. Other guests included the Mayor of Wandsworth Jeremy Ambache, Leader of Wandsworth Council Simon Hogg (pictured right) and supporters of the centre entrepreneur Kanya King CBE and Rose, Bishop of Dover.
The Queen Consort cut a cake for the centre's 19th birthday, and unveiled a plaque celebrating her visit. She told Marie Hanson "I want to say a huge thank you to you for all you are doing to help the victims of domestic violence. I feel very privileged and honoured to have come and visited you all today."
"It was such an honour to visit STORM today and meet Her Majesty," said Cllr Ambache. "The centre is such an important part of the local community and I'm delighted its work has been recognised in this way."