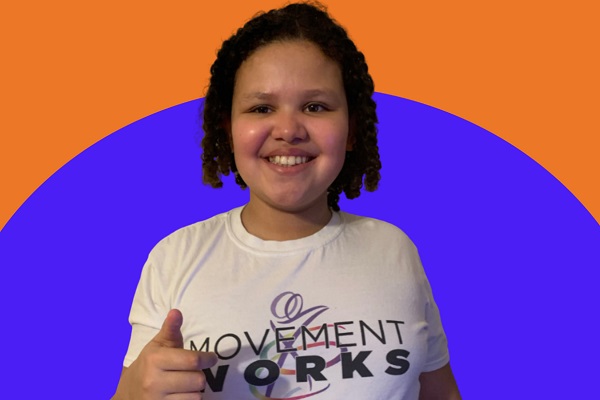 Wandsworth Council has supported a second cohort of local arts and cultural organisations through its new Arts for Health and Wellbeing Fund, designed to support creative activity focused on health and wellbeing in the borough, and delivered in partnership with Enable and South West London Integrated Care System. 
The Arts for Health and Wellbeing initiative is part of an award-winning Social Prescribing programme, bringing together the social and medical models of health and wellness in a holistic approach to healthcare.
Cabinet member for health Cllr Graeme Henderson said: "We know that taking control of our own health and living a full and active life is crucial to protecting and enhancing our wellbeing and mental health. Arts and culture are an important part of this, and I'm delighted that we are supporting our community partners to put on these activities for local people to enjoy."
Four new local projects will be taking place across Tooting Broadway, Tooting Bec, Furzedown, Wandle, South Balham and Trinity wards.
Action for Autism by MovementWorks is a weekly Dance Movement Therapy session for young people aged 11 – 16 with autism and related differences, taking place at Tooting Leisure Centre throughout 2023.
Movement works director Ali Golding said: "We believe that everyone deserves the opportunity to engage in such experiences. This project makes life-changing differences to the physical health and emotional wellbeing of these young people."
Weekly creative coffee morning for sanctuary seekers will be held at Tara Theatre in partnership with CARAS (Community Action for Refugees and Asylum Seekers) throughout 2023, promoting social inclusion through arts engagement activities for anyone who has come to the UK with refugee, humanitarian protected or asylum seeker status.
Jamie Charnock, Head of Adult Inclusion at CARAS said: "Refugees and new-arrival asylum seekers in Wandsworth face high levels of isolation which compounds trauma that individuals bring with them during displacement. Thanks to Wandsworth Council's support we are now able to add new creative activities to our coffee mornings that will be co-created with our community members."
CathARTism will explore health and wellbeing through art in an informal and relaxed atmosphere at Balham and Tooting libraries every week, starting from April 2023 to March 2024. The aim of these sessions is to provide free, accessible support to those who are experiencing feelings associated with stress, anxiety, loneliness and depression through workshops, delivered by qualified facilitators pulling from art therapy techniques, mindfulness and positive psychology.
Diana Edmonds, National Libraries Director for GLL said: "Library innovations like this are great examples of what's achievable when we work in close collaboration with Wandsworth Council and when we realise the full potential for public services to expand to meet the needs of the community."
Wandsworth Music will expand its existing music therapy provision - providing more weekly sessions for children and young people in schools across the borough, and at their Saturday clinic at Burntwood School from April 2023 to March 2024. Wandsworth Music Therapy will run individual and group music therapy sessions, designed to meet the individual emotional, social and communication needs of each child.
Lizzie Leonard, Senior Music Therapist for Wandsworth Music said: "The music therapy team at Wandsworth Music provides desperately needed mental health support to children across the borough of Wandsworth and are extremely grateful that we will be able help even more young people."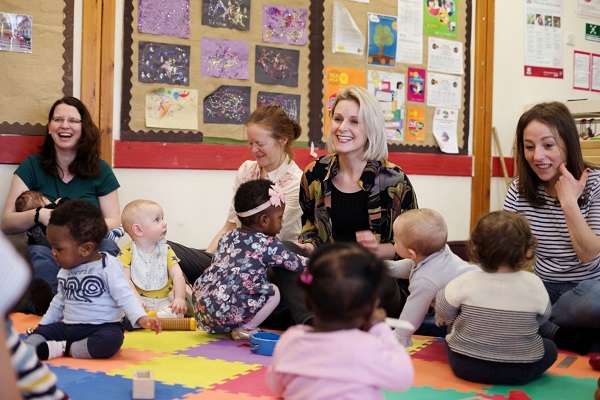 In addition, Wandsworth Council has commissioned one of the UK's leading arts and health organisations, Breathe Arts Health Research, to deliver their award-winning programme Breathe Melodies for Mums (pictured above) in Nine Elms and Roehampton's Children Centres during Autumn 2023 and Spring 2024. Breathe Arts Health Research will also support the development of a Community of Practice for Wandsworth cultural organisations working in creative health.
Yvonne Farquharson, Founder & MD, Breathe Arts Health Research said:  "The programme is grounded in world class research by the Royal College of Music and Imperial College London, proving the profoundly positive impact group singing can have on maternal mental health. Wandsworth Council's investment in Arts for Health & Wellbeing comes at an exciting time for Breathe, as we celebrate a decade of working in the Creative Health sector and we look forward to sharing our knowledge and expertise with other brilliant cultural organisations in the borough."
The Arts for Health and Wellbeing Fund was launched last September. Read about the first cohort to receive funding.
Wandsworth residents can access each activity through GP referral or community connectors such as schools and support organisations. Self-referrals are also considered.
Training and networking opportunities are available for free to Wandsworth-based creative organisations engaged in Health & Wellbeing activities: Training and Networking 2023 – 2024.