Mayor praises Wandsworth for 'outstanding support' to London's film industry
Published: Friday, February 10, 2023
Mayor's letter follows Hollywood film shoot in Clapham Junction
Council helping attract film productions to the capital and boosting local economy
Enhancing London's reputation as film-friendly city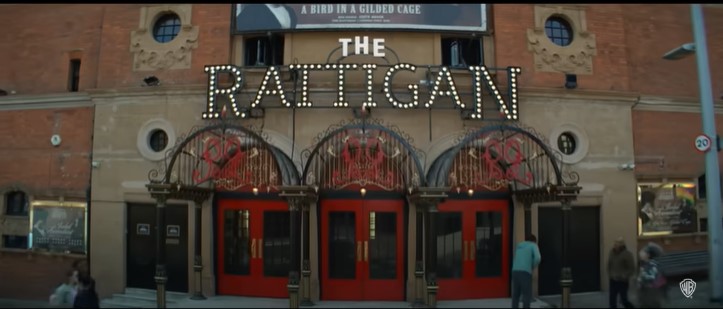 London Mayor Sadiq Khan has written a glowing letter of praise to Wandsworth Council's film unit for its support in the production of a Hollywood blockbuster and the capital's hugely important film industry.
The Mayor's letter comes after City Hall was contacted by executives at Warner Brothers, who had worked with the council team on location in Clapham Junction and Battersea Park.
He wrote: "I want to thank you for your work in supporting film production in London
"A member of the team behind the Warner Brothers major motion picture "Magic Mike's Last Dance" has been in touch with my culture unit to say how outstanding your support for the production has been. In particular, your work in bringing together different parts of the council to help facilitate an ambitious exterior scene at the Clapham Grand was appreciated.
"London is the third biggest city for filmmaking in the world and we have a reputation for being a film-friendly city. Your work helps us attract productions to the capital and I am delighted that it has been recognised from within the industry. I would like to thank you ands your colleagues for helping the shoot in Wandsworth.
"Thank you again for your support for London and its film industry."
Wandsworth has long been a favourite filming location with Battersea Park a particularly popular choice for filmmakers, appearing in numerous feature films, TV dramas, adverts and publicity shoots. The borough has been the location selected for a range of popular drama series including 24, New Tricks, Silent Witness, Above Suspicion, Killing Eve, The Bodyguard, Not Going Out and The Crown.
The income received from filming helps fund town hall services and keep council tax bills low – and for every pound received by the council, it is estimated that another two pounds is generated for the wider economy with local shops, restaurants and hospitality businesses the main beneficiaries.
Council leader Simon Hogg said: "I'm pleased the Mayor has recognised the support we provide to this key British industry.
"All the money we generate from granting film licences is ploughed back into frontline services to help ease the burden on local taxpayers and provide a welcome boost to the wider local economy."
The borough's film office is based in Battersea Park and managed day-to-day by the council's leisure and culture contractor Enable, working in close partnership with a range of council departments.
"Magic Mike's Last Dance" (Rated 15) starring Channing Tatum and Salma Hayek will be in cinemas from today (Friday, February 10).
To find out more please visit www.wandsworth.gov.uk/film.