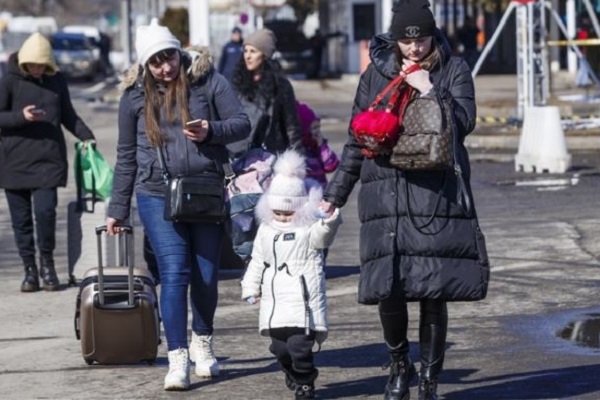 The latest figures show that a total of 91 visas have been awarded by the Home Office for refugees finding sanctuary in Wandsworth. This is the 29th highest number for any local authority in the country.
In order to ensure the accommodation being offered to Ukrainian families is of a safe and decent standard, the council has been carrying out inspections in line with Government requirements, and as of April 8, 61 offers of accommodation have been approved with an additional 82 underway.
In line with Government guidance, DBS checks need to be completed on all individuals in the receiving household aged 16 or over. So far 267 applications have been initiated, with 63 certificates issued by the Government. The Government has made clear that the housing inspection and DBS checks are independent of the visa processing and can be completed after individuals have arrived if necessary.
Where there is someone aged 17 or under in the arrivals group, welcome visits are being completed by the Early Help team in Wandsworth's children's services department. If there is not a child in the arriving group, visits are being completed by the social prescribing team within the council's leisure and culture contractor Enable.
Council officers are actively monitoring admissions to schools, ensuring any Ukrainian child or young person has the opportunity to enrol in a school local to their new home in Wandsworth.
Resources have been produced to support and assist teachers across the borough, including advice and suggestions on how to welcome and support Ukrainian children and young people, encouraging teachers to consider their cultural, linguistic and academic needs and how they can help the settling in process.
A resource has also been produced for the parents/carers of Ukrainian children with details on how they can prepare their child or young person for school and what to expect. A table detailing the main similarities and differences of the Ukrainian and UK education systems provides a helpful comparison. These resources are being translated into Ukrainian to further support the settling in of children and families to life in Wandsworth.
The council is working with existing providers and those in the voluntary sector to provide additional training for staff welcoming refugees and to ensure that opportunities to access advice, welfare services and form local support networks are maximised.
An evening welcome event for sponsors in the borough is also being arranged, scheduled for later this month, which will be attended by representatives of a range of council services including children's services, adult social care, housing support, the payments team responsible for the £200 welcome payment and £350 monthly host payment as well as key partners such as Jobcentre plus, local NHS providers and voluntary sector groups. The event is primarily intended as an opportunity for hosts to ask any questions they may have and to meet other hosts in their area to begin the process of forming support networks.
Wandsworth Council's chief executive Mark Maidment said: "People in the borough have come forward in significant numbers to offer homes to refugees from Ukraine. Their generosity and compassion is recognised by all in our community.
"Our role as a local authority is to support these households and to make sure that the necessary arrangements are in place to ensure refugees are properly cared for and have all the help and assistance they need."