Wandsworth Work Match scheme hits key milestone with job secured for 2,000th resident
Published: Monday, September 26, 2022
Wandsworth's innovative Work Match scheme, which helps local people access training and employment, has reached a key milestone by securing a job for its 2,000th client.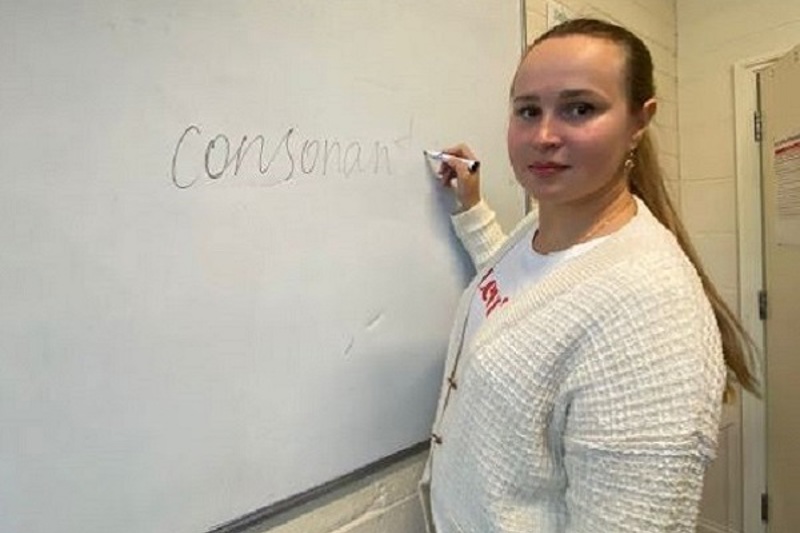 Work Match was launched by Wandsworth Council in 2013 to help unemployed residents secure new jobs, apprenticeships and training roles, working with businesses across the borough.
And in the week it celebrates its ninth anniversary, the scheme is also celebrating its landmark 2,000th placement – having found work for a refugee from war-torn Ukraine as an English language tutor.
Anastasiia came to the UK with her seven-year-old daughter, having been forced to leave her husband behind along with the two businesses she owned - a hair salon and a retail shop.
She was able to help other Ukrainian refugees using her excellent translation skills, and it was while she was volunteering for the council she heard about Work Match.
Driven on by her ambition to help other refugees by improving their English skills, Anastasiia was told about a vacancy as a language tutor for both adults and children, and when it came to the job interview – having received practical support and encouragement from the Work Match team - she sailed through the process and was offered the job on the spot.
She said: "I wasn't working and trying really hard to find a job and sending my CV everywhere. Work Match helped me find a vacancy and supported me with preparations for the interview. I am working now and very satisfied. I will definitely recommend it to my friends."
Work Match can offer its clients help with applying for jobs, support in preparing CVs and polishing interview skills – giving them the best chance of success. The team also helps local people find pre-job training and support they need to get them ready for the workplace.
There are currently thousands of jobs across all sectors in Wandsworth - from retail and hospitality to cleaning and construction. Access live job vacancies on the Work Match website.
The service works closely with Job Centre Plus, community organisations, local colleges and schools to provide an integrated support network.
Cabinet member for the voluntary sector, business engagement and culture Cllr Kemi Akinola said: "Work Match is a fantastic success story for this borough and I'm delighted it has hit yet another major milestone by finding a job for its 2,000th resident.
"The team is able to offer local job seekers a real advantage when it comes to securing new roles and I would urge anyone in Wandsworth looking for a job or thinking of switching career to get in touch with them."
To contact Work Match call (020) 8871 5191, email wandsworthworkmatch@wandsworth.gov.uk or visit www.wandsworthworkmatch.org.