Tree planting scheme in King George's Park gives rare and threatened species a new lease of life
Published: Thursday, September 29, 2022
• Planting of rare Black Poplars helps safeguard species
• Trees to be planted along banks of the River Wandle
• Important contribution to London Biodiversity Action Plan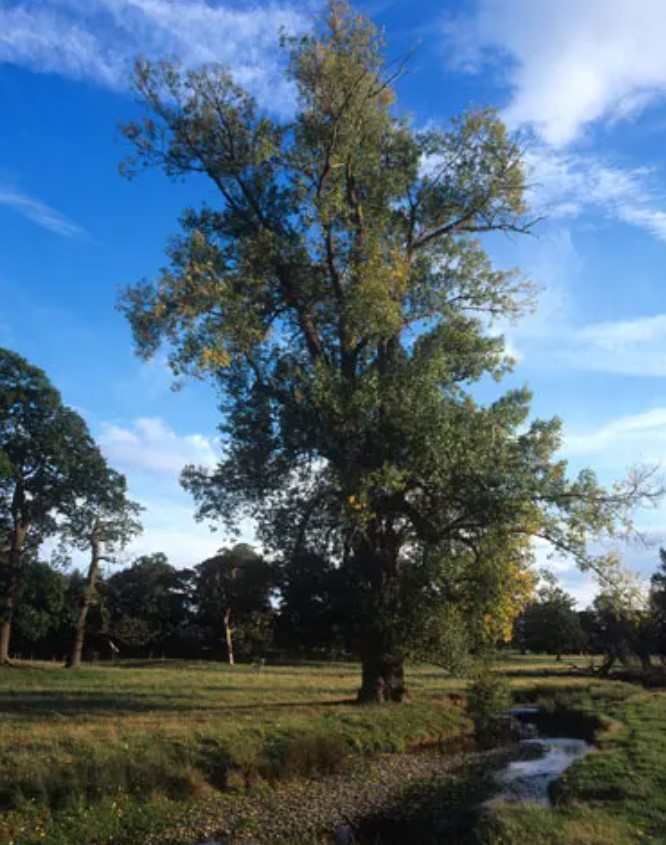 A pioneering tree planting project at King George's Park is about to get underway that will help safeguard the future of one of Britain's rarest tree species.
The council's leisure and culture contractor Enable is to plant between 20 and 30 rare Black Poplars along the banks of the River Wandle as it winds its way through the park.
The Black Poplar is the nation's rarest native tree with only around 7,000 individual trees still alive in Britain today.
It is a large native tree that thrives in floodplains, river corridors and flooded ditches. But despite being an important part of our woodland eco-system for centuries, the species has declined massively mainly as a result of works to drain land for housing and agriculture.
The native poplars planned for the banks of the Wandle have been cloned from an existing group of black poplars that have established themselves along the Thames riverside in Barnes – one of the few natural populations left in the UK.
The area along the Wandle has been identified as a suitable planting site because it's adjacent to the river, well sheltered and within the same geographical region as the originally identified trees.
And because both male and female trees are required in close proximity to produce saplings, Enable's planting scheme will include both.
Wandsworth's cabinet member for environment Cllr Judi Gasser said: "I'm pleased that we are helping to conserve and safeguard an historic but fast vanishing species of tree through this project, which will help give rare Black Poplars a firm foothold in our borough."
The planting is set to take place next month.