Proposals unveiled for two more School Streets in Tooting
Published: Friday, September 30, 2022
The council has unveiled proposals to introduce two new School Streets in Tooting as part of continuing efforts to make the journey to and from the school gates for children and their parents cleaner, greener and safer.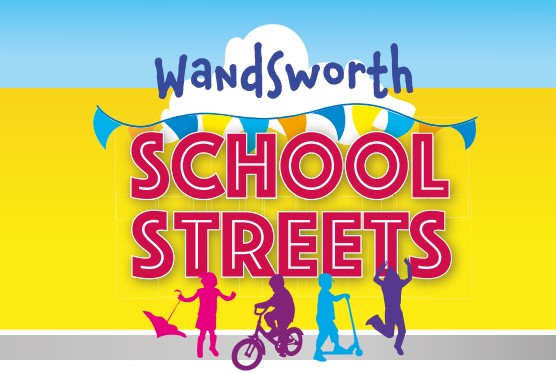 If approved following public consultation, both Tooting Primary and St Boniface Primary would join the 20 Wandsworth schools that already benefit from this type of safety and environmental initiative.
The scheme would involve the roads containing school entrances closed to traffic when pupils arrive in the mornings and leave in the afternoons.
The council is keen to introduce more School Streets at suitable locations as part of its efforts to encourage safer and healthier travel to and from school, reduce traffic and help boost air quality levels.
Wandsworth's cabinet member for schools Cllr Kate Stock said: "We hope parents and local residents support this idea as we believe it will create a much safer and healthier environment for their children on their journeys to and from these two primary schools."
And cabinet member for transport Cllr Clare Fraser added: "Reducing congestion and the impact of vehicle traffic around schools and encouraging parents and children to walk or cycle to school are key priorities for the council. We encourage parents and local residents to support these proposals to help create safer areas around both local schools and to improve air quality."
While vehicle traffic is normally prevented from entering any school streets during its hours of operation, it does not apply to local residents who live in the streets or drivers with a disability who need access. The schemes only apply during term times.
The council is keen to hear the views of local residents, the school community and businesses. A link to the online consultation is available here.
For more information about School Streets in Wandsworth please visit the council's website, which includes a Frequently Asked Questions (FAQs) section.
Officers will also be hosting an information drop-in session at Tooting Library on Tuesday, October 4 between 10am and 7pm.
People who would like a copy of the survey in a different language or format can call (020) 8871 8337 or email schoolstreets@wandsworth.gov.uk with 'School Street Consultation' in the subject line.
The consultation will conclude on October 18.