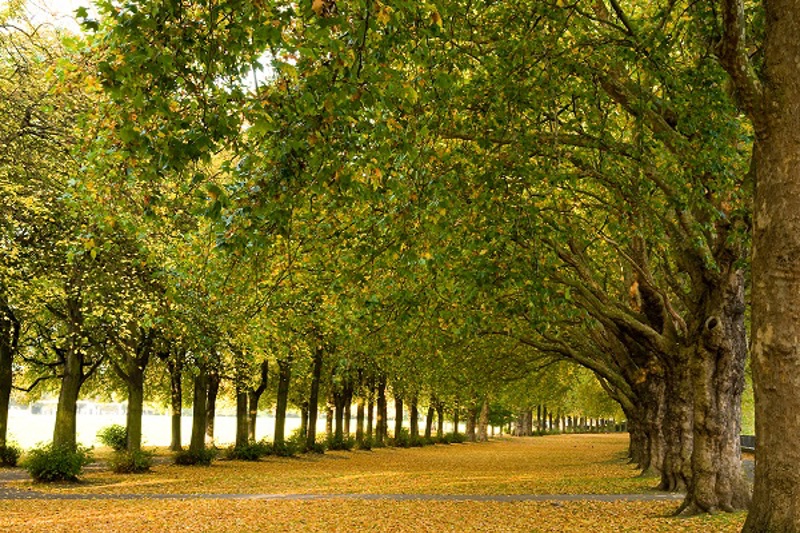 London in Bloom is about making London greener and more pleasant, strengthening communities  and celebrating the work of volunteers who help care for the capital's parks and green spaces.  
Wandsworth Common received a Gold award, meaning it is considered outstanding. Judges praised biodiversity, tree management and the work with local people to upgrade the playground.  
Tooting Common also received a Gold. Judges praised the site's biodiversity and management.  
Wandsworth Park was awarded a Silver Gilt. A level in between gold and silver, this means the park is considered very good. Judges said the park has 'outstanding' trees and a very active Friends' group. This is the first time the park had been entered for an award.
St Marys Cemetery in Battersea Rise, which was also entered into the competition for the first time, received a Silver, meaning it is good. Judges noted that the cemetery is in the early stages of being created as a site of significant conservation interest and said a higher award was likely in future years as planned improvements are made.  
Wandsworth Council's's parks and open spaces are managed on its behalf by not-for-profit organisation Enable, with support from other contractors and hundreds of volunteers.  
Cabinet member for the environment Cllr Judi Gasser said: "I'm delighted that all the hard work has been recognised. We are fortunate to have fantastic support from the community here in Wandsworth to protect and nurture our green spaces including Friends' groups, management advisory committees, tree wardens and others. 
"We have some of the most beautiful parks and open spaces in London and will continue to work hard together to keep it that way."