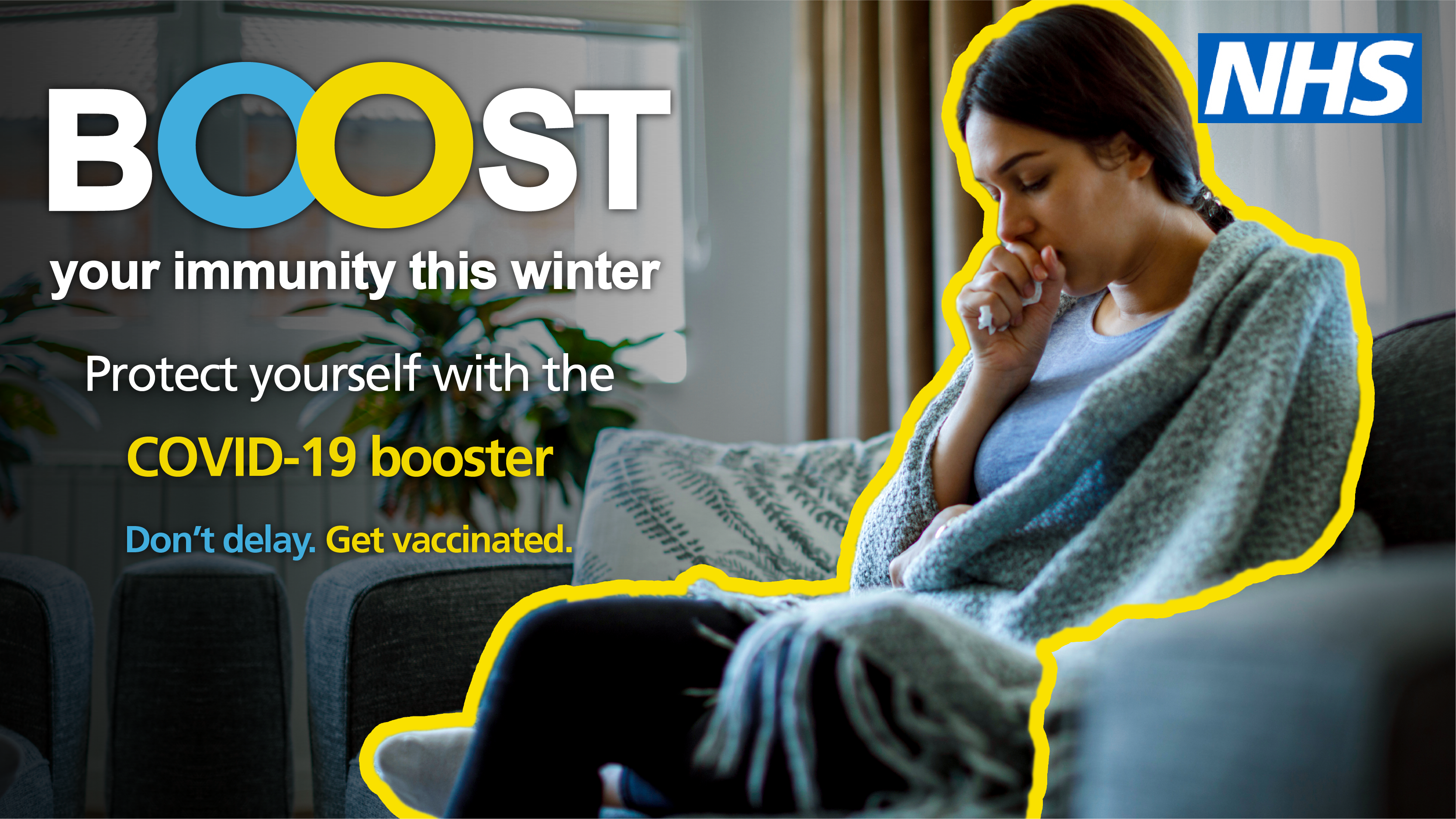 More people get viruses over winter, so it's really important that everyone who is eligible can get both of these vaccinations. They offer the best protection against getting seriously ill from flu and COVID-19 and spreading it to others.  
Who can have the flu vaccine? 
Anyone can have the flu vaccine. However, it is given for free on the NHS to the following groups: 
all children aged 2-3 years 

 

all primary school-aged children (from reception to Year 6)

 

secondary school-aged children: Years 7, 8 and 9 will be offered the vaccine first

 

those aged 6 months to 65 in clinical risk groups

 

pregnant women

 

those in long-stay residential care homes

 

carers

 

close contacts of immunocompromised individuals

frontline health workers 

social care workers who cannot get the vaccine through an occupational health scheme at work 

 
Starting from mid-October, people aged 50 years old or over can have a free NHS flu vaccination. This is so that at-risk groups can be offered vaccination first.

How to book your flu vaccine 
If you are eligible for a free flu vaccine, you can book an appointment at your GP surgery or a pharmacy that offers it on the NHS. 
You may also receive an invitation to get vaccinated, but you do not have to wait for this before booking an appointment. 
More information on the flu vaccination can be found here.  

Who is being offered the COVID-19 autumn booster? 
COVID-19 is more serious in older people and in people with certain underlying health conditions. The autumn booster is being offered to the following groups in order of priority: 
People aged 50 years and older 

 

Residents in care homes for older people 

 

Those aged 5 years and over in a clinical risk group 

 

Frontline health and social care staff 

Those who care for vulnerable individuals and families of individuals with weakened immune systems 

 

How to book your COVID-19 autumn booster 
The oldest and most vulnerable will be called forward first, with people able to book online or through 119 if it has been three months since their last dose. 
The NHS will contact people when it is their turn to book in for the vaccine – you do not need to contact the NHS. You can find more information here. 
If you are eligible for both vaccines, you may be able to have them at the same time – if not please go ahead anyway, you can catch up with the other vaccine later. 
You can visit A guide to the COVID-19 autumn booster - GOV.UK (www.gov.uk) to find out more about the COVID-19 autumn booster.  
Councillor Graeme Henderson, Cabinet member for Adult Social Care and Health, said: 
"I urge everyone to top up their immunity this winter by getting both the COVID-19 booster vaccine and the flu vaccine. 
"By getting the flu vaccine and your booster COVID-19 vaccine, you will be doing your part in protecting yourself and your loved ones from a nasty illness, as well as protecting the NHS from being overburdened this winter." 
 Shannon Katiyo, Director of Public Health at Wandsworth Council, said: 
"It is great to see this programme being rolled out and to know that vulnerable residents are being protected at the earliest opportunity.  
 
"It is important that any resident eligible for the COVID-19 autumn booster books in without delay when they are invited by the NHS either by booking through the NHS website or calling 119." 
 
Come and have a chat about your health 
If you want to come and have chat about your health – and about the flu and COVID-19 vaccines –  keep an eye out on our website to see when the health bus is coming to you next.