Battersea Park Fireworks are back with a bang
Published: Wednesday, September 21, 2022
Battersea Park Fireworks will return for two days on November 5 and 6 and tickets are available now.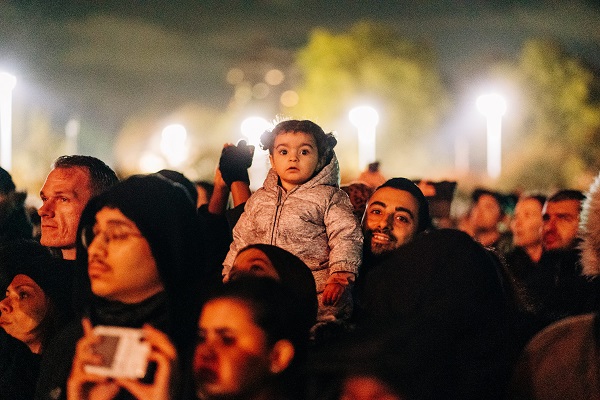 This year for the first time 5,000 Battersea Park Fireworks tickets are being made available to the community. This will include 
1500 tickets to local community groups. The council's community development team is working with its networks including community champions in housing estates, small charities and community service providers. As part of this, 200 tickets will be offered to Ukrainian families in Wandsworth.
1500 tickets to children's organisations, The council's children's services department is working coordinate distribution to as many services as possible.
500 tickets to Wandsworth emergency services including the police, fire brigade and ambulance service.
Plus, as a thank you to the local community, Wandsworth charity workers can nominate their staff or colleagues to receive free tickets here.
The Saturday Night show will be delivered by Titanium Fireworks who provide notable displays to events such as The Mayor of London's New Year's Eve Celebrations and the 2022 Commonwealth Games. There will also be the traditional bonfire and food and drinks stall, plus the option to join the Battersea Bierkeller Afterparty (18+).  
November 6 will be a family-oriented Sunday night show with an earlier start time. Instead of a bonfire there will a seven-metre tall visual light installation.  
The fireworks are organised on behalf of Wandsworth Council by Enable, a not-for-profit which works in partnership with the council to deliver health, leisure and community services and events.  
Battersea Park Fireworks will be a carbon neutral event. The event will offset all un-mitigated emissions and the display itself will also be carbon neutral, with all emissions offset by provider Titanium Fireworks. No waste at the event will go to landfill and there will be no single-use plastic issued on site. All guests are encouraged to travel by foot or train to the event where possible.  
Battersea Park Fireworks ticket sales help Enable raise funds to invest in services supporting active lifestyles, community events, and the improvement of natural habitats. 
The council's culture spokesperson Cllr Kemi Akinola said: "We're proud to host one of London's most spectacular displays and this year are particularly pleased to announce that we will be giving away tickets to many deserving local people.  
"With all ticket sales helping us raise funds to enhance green spaces throughout Wandsworth we are hoping for a successful and joyous community event."  
Get tickets at www.batterseaparkfireworks.com