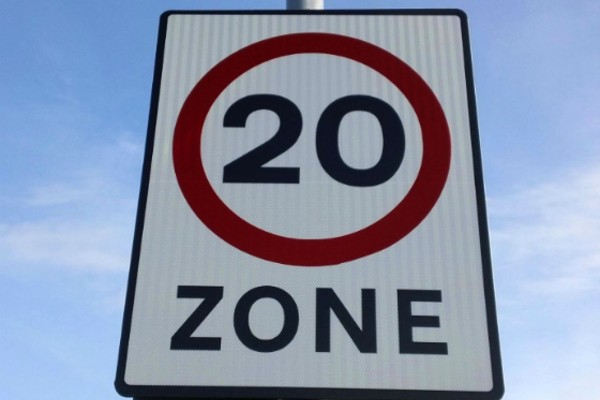 A pilot initiative - the first of its kind in the UK – aims to curb vehicle speeds on two roads in the borough where speeding is an issue.

Drivers breaking the 20mph speed limit in Priory Lane, Roehampton and Wimbledon Park Road in Southfields face being issued fines by the council instead of the police. Wandsworth is the first local authority in the UK to be piloting this type of enforcement scheme.

The two roads are both the subject of numerous complaints from local people about excessive vehicle speeds.

The Wandsworth pilot is designed to support and not replace Met Police enforcement of excessive traffic speeds in the borough – and is a direct response to complaints from local people who support greater levels of enforcement – especially on quieter residential streets where police enforcement is rare. Serious cases of speeding could be referred to the police for consideration of prosecution.

The scheme has now been backed by the RAC and its road safety spokesperson Simon Williams.

Referring specifically to the council's pilot initiative he said: "One of the biggest complaints about 20mph limits is the fact they are rarely enforced which leads to poor compliance. This scheme, on two stretches of road which currently have far too many speeders, has the potential to dramatically improve compliance which has to be a positive road safety step.

"While the thought of councils beginning to enforce speed limits instead of the police may be worrying to some, it could be just what's needed to make 20mph limits more effective. Arguably, fining people with penalty charge notices instead of immediately issuing fixed penalty notices and putting points on licences could be a fairer way of dealing with the problem, particularly as so many drivers tell us they find it hard to drive at 20mph.

"We would, however, like to see those drivers who speed excessively referred to the police for prosecution as they present a much greater risk to pedestrian and cyclist safety. Consideration should also be given to those who regularly break the limit as it would be very wrong if more affluent drivers continued to disregard 20mph limits just because they can easily afford to pay the fines."

Council leader Cllr Simon Hogg has welcomed the organisation's backing. He said: "It's great that the RAC supports our pilot scheme and recognises the role it could play in making our roads safer. To have received this backing from an organisation that represents motorists shows we are doing the right thing.

"Our sole objective is to make our roads safer for all - drivers, cyclists and pedestrians. We hope we never have to issue a fine because all drivers obey the speed limit. That's our sole aim and it's pleasing that the RAC supports this."

Traffic studies conducted recently over an eight-week period found that one in four vehicles broke the speed limit in Priory Lane while in Wimbledon Park Road it was one in five.

The Wandsworth scheme will get underway shortly and continue for upto eight months using an experimental traffic order. Offences will be caught on camera and for an initial four week period only, warning letters will be sent to the vehicle's owners. After this initial period expires, penalty charge notices (PCNs) will be sent instead. The PCN will impose a fine of £130, with a 50 per cent discount if paid within 14 days. Under the council scheme, however, offenders will not receive penalty points on their licence.

Money received from fines will be 'ringfenced' and ploughed back into road safety initiatives in the borough.

If the Wandsworth pilot is judged a success other councils in London and elsewhere are likely to follow suit.