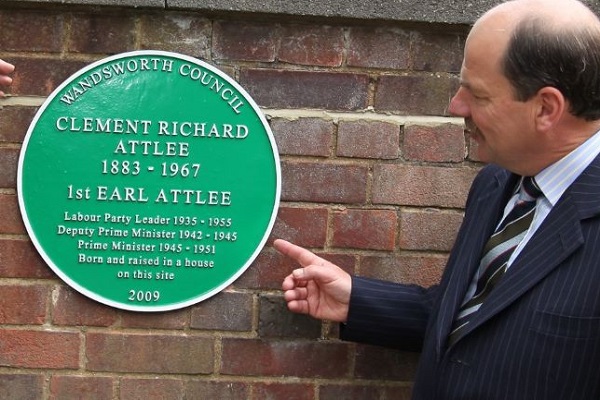 The Wandsworth Green Plaque scheme is designed to honour famous people or places in the borough that are not covered by the English Heritage Blue Plaque Scheme.
So far 16 Green Plaques have been erected to honour local people and places with notable historic significance. These include:
• Clement Attlee – leader of the Labour Party for 20 years and Prime Minister between 1945 and 1951. Under his premiership the NHS and welfare state were born. His Green Plaque stands on the site of his former home in Portinscale Road, Putney.
• The Clapham Sect - Prominent social reformers in the 18th and 19th centuries who led the struggle to abolish slavery and were early pioneers for prison reform and animal welfare. This plaque is located in Canford Road.
• Albert Reginald Twyford - a young soldier who died in the trenches of the First World War at the age of just 15. Known to his family and friends as Reggie, he volunteered for the army in 1915, having persuaded military recruiters that he was 18.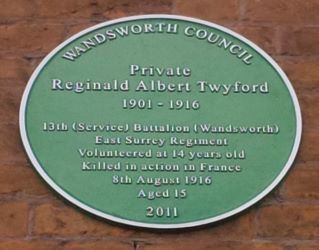 He joined the 13th Battalion of the East Surrey Regiment – a 'Pals battalion' raised by the then Mayor of Wandsworth comprised of men from Putney, Roehampton, Southfields and Wandsworth, who all signed up to serve alongside their friends and work colleagues. Reggie survived on the front line of the Somme for two months until killed in an artillery attack on August 8, 1916. His green plaque is attached to the building where he was born in Roehampton High Street.
• The site of the first modern football match – Battersea Park has a Green Plaque on the site of the very first game played under association football rules – the rules of today's modern game – which was staged in Battersea Park on January 9, 1864. Although football had been played in England in various forms since the middle-ages, it wasn't until the latter part of the nineteenth century that a uniform set of rules was compiled.
• Edward Foster – A council dustman from Tooting.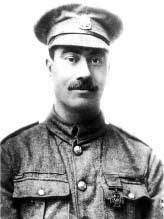 Ted as he was known was awarded a Victoria Cross in April 1917 for his courage and bravery in the battle to liberate the French village of Villers-Plouich, near Cambrai. A corporal in the 13th East Surreys, he single-handedly rushed two enemy machine gun posts and knocked both out, helping to save the lives of his comrades. After the war he returned to his job with the council and lived happily until his death in 1946. His Green Plaque has been placed on his former home in Fountain Road.
The council's culture spokesperson Cllr Kemi Akinola said: "These plaques honour famous, notable and historically important people or places in the borough and it's important we retain these links with our past and honour those who have done so much to shape our world.
"So far we have unveiled 16 Green Plaques across the borough but we think there are more people, events and places that deserve our recognition. We are especially keen to honour prominent people from previously under-represented groups, such as people of colour, those with disabilities and others from our LGBTQ+ communities.
"This is why we are inviting our residents to come forward and submit their nominations for those they think worthy of a Wandsworth plaque. This is just one way we can create a deeper pride in the borough and widen residents' knowledge and appreciation of the area in which they live."
For more information about the Green Plaques scheme - and to learn more about the history of the borough - please visit the council's website. To submit a nomination for a Green Plaque please email Heritage@gll.org. The deadline for this round of nominations is Monday, November 21.