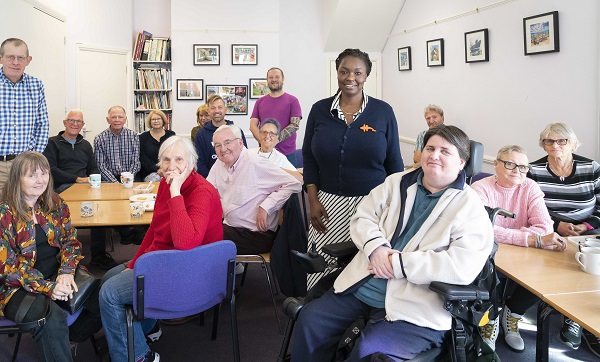 The coffee morning is held every Thursday morning for members of the LGBT+ community and is an informal, relaxed way to meet new people, get involved in activities and hear from guest speakers.
Cllr Kemi Akinola talked about Wandsworth's celebration of Black History Month and invited the LGBT community to help plan how the borough will celebrate Pride Month 2023.
"It was a real pleasure to meet everybody and it's really great that Wandsworth has inclusive spaces like this where people can feel safe and welcome," said Councillor Akinola.
Voluntary and community groups are invited to join Cllr Akinola at a meeting to help create a stronger, more supportive relationship between the council and the voluntary sector. Find out more.