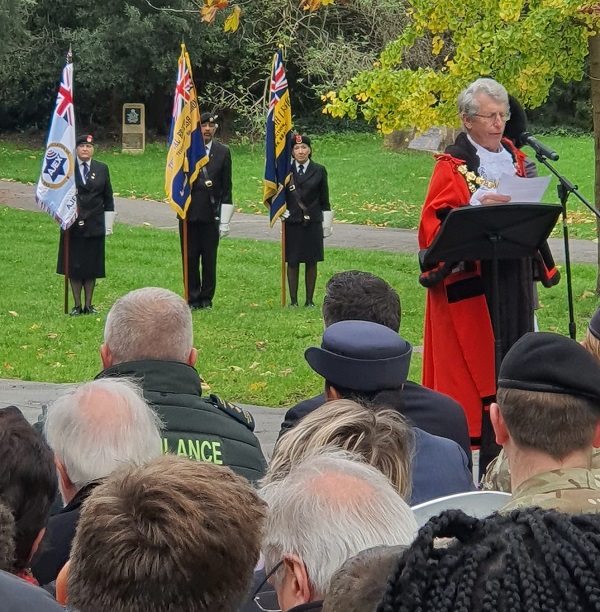 Cllr Jeremy Ambache, was joined by the Leader of Wandsworth Councillor, Simon Hogg, leader of the opposition Cllr William Sweet and the council's chief executive Mike Jackson.
The Mayor laid a wreath on behalf of the people of the borough.
The war memorial in Battersea Park was created by renowned war artist and sculptor Eric Kennington, who served as a private in the Division's 13th London Regiment in Flanders before being wounded in June 1915.
His Portland stone memorial shows three helmeted soldiers with a serpent of war entwined through their legs and feet and commemorates the division's 10,865 losses. The left figure is based on Trooper Morris Clifford Thomas of the Machine Gun Corps, the central one on Sergeant J Woods of the 9th Royal Sussex, while the third is based on war poet and writer Robert Graves who served as a Captain with the 2nd Battalion Royal Welsh Fusiliers. The memorial was unveiled in 1924.
On Sunday services will be held at St Mary's Putney, attended by the Mayor, and St Mary's Battersea, attended by the Deputy Mayor, Cllr Sarmila Varatharaj.
Cllr Ambache said: "It was an honour today to remember those who have sacrificed so much and to lay a wreath on behalf of all of the residents of Wandsworth."