New scrappage scheme will benefit those most in need
Published: Friday, November 25, 2022
The Leader of Wandsworth Council, Simon Hogg, has today welcomed the news by the Mayor of London that as part of the Ultra Low Emission Zone (ULEZ) expansion he is introducing a scrappage scheme to support residents on lower incomes, as well as businesses and charities.
Earlier this month Councillor Hogg wrote to the Mayor calling for a comprehensive vehicle scrappage scheme should the ULEZ expansion go ahead.
In the letter he argued that the scrappage scheme – money to help people get rid of polluting cars - was vital, particularly during the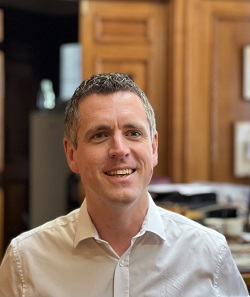 current cost of living crisis, to support the most vulnerable in our communities.Councillor Hogg said: "In my letter I stressed that any potential expansion of the ULEZ needed proper scrappage support.
"So the introduction of the biggest scrappage scheme yet of £110m is really good news as it will help our residents on low incomes – and those others who really need the support - replace or retrofit their cars if they are not compliant.
"I'm also really pleased he has introduced new grace periods for disabled people to give them more time to adapt to the change."
It is estimated over a quarter of a million disabled Londoners could be eligible for the new exemption periods, including those who automatically qualify for a Blue Badge.
Under the scheme charities in Wandsworth can also apply for grants of up to £9,500 to scrap, replace or retrofit their non-compliant vans or minibuses and they too are being given more time to make the transition to cleaner vehicles.
Councillor Hogg added: "We know just what a difficult time it is at the moment for so many of our residents. Today's announcement makes sure that the most vulnerable in our communities are looked after and given the support they need as the ULEZ expands and we make the change to low emission cars to clean up our air quality."