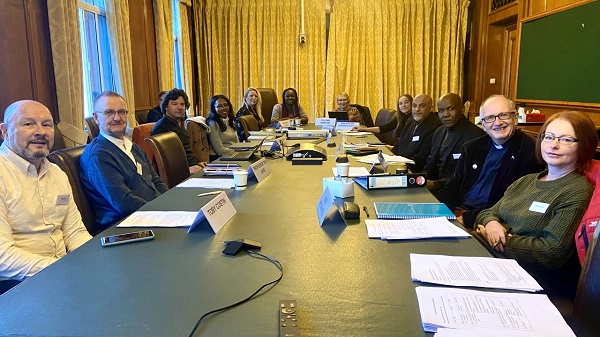 The new Cost of Living Commission is the latest initiative aimed at supporting residents. It will listen to local people and organisations, as well as looking at all available data and research, in order to identify potential actions that the Council its partners, the wider community and regional and national government may be able to take.
Its initial focus will be around the four areas of food, housing, fuel and transport.
Deputy Leader of Wandsworth Council, Kemi Akinola, said "We have launched a range of measures to support our residents get through the Cost of Living Crisis and we will continue to develop initiatives to see what we can do to help our residents through this difficult time.
"However, the Council is clear that long term change and action is required to deal with this and any future crisis. The Commission will therefore focus on longer term solutions and interventions to complement the immediate action being taken by the Council and partner organisations to support our communities."
Joint chair of the Commission Ian Tattum, Vicar of St Barnabas in Southfields, said: "It is a great privilege to be involved with the Commission and have this opportunity to work alongside people with expertise in so many fields. I hope that with what we can learn from our diverse local communities we can produce a well -researched report that can make a practical difference for all those most affected by the Cost of Living Crisis."
Joint chair Dorian Leatham, a senior leader in local Government, added: "The Commission has wonderful opportunity to examine the impact of cross sections of issues which affects a wide variety of local socio economic groups living in Wandsworth. We hope in the long term that the outcomes of the Commissions work will provide a clear and robust path to assist local communities to begin to understand and overcome the problems."
The full list of commission members are: Reverend Ian Tattum and Dorian Leatham (joint chairs), Councillor Kemi Akinola (Deputy Leader of Wandsworth Council), Professor Alex Colas (Professor of International Relations, University of London), Beverley Corson (CEO Wandsworth Chamber of Commerce), Toby Costin (Director, Crewe Energy), Arshad Daud (Community Leader, Balham and Tooting Mosque), Lauren James (MP Smarter Travel Consultancy), Tylor Maria Johnson (Senior Policy and Data Analyst, Policy in Practice), Professor Tim Lang (Professor of Food Policy, University of London), Kath McDonnell (Officer, Battersea and Wandsworth Trade Union Council), Liz Moreton (Senior Producer, Battersea Arts Centre), Gillian Norton (Chair of St George's University Hospital, NHS Foundation Trust), Cathy Warwick (Non-Executive Director, Kingston Hospital NHS Foundation Trust) and a representative from Wandsworth Youth Council.
To find out more about how the council can help you during the winter months and beyond, please visit our Cost-of-Living hub.
Over the last few months the council has rolled out its response to Cost of Living with an extensive programme of support including: