Mayor sleeps out to raise money for good causes
Published: Wednesday, November 23, 2022
The Mayor of Wandsworth is sleeping out on December 3 to raise money for local people in need 
A week later he is hosting a Christmas gala to raise funds for charity 
Local people are urged to show their support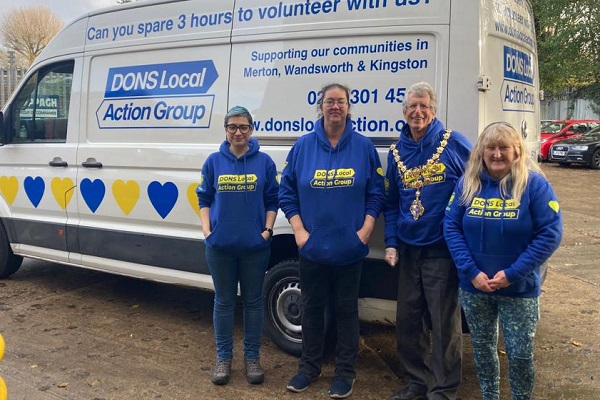 The Mayor of Wandsworth Jeremy Ambache is asking local people to support two events to raise funds for local charities.  
Councillor Ambache will be joining the Dons Local Action Group Big Sleep Out in Plough Lane on December 3. The group provides food parcels, household goods, furniture and appliances to local people in need.  
To donate, or to find out how to take part yourself, visit the Mayor's Just Giving page.  
The following week on December 9 the Mayor will be hosting Rockin' Around the Christmas Tree. Enjoy an evening of food, drink, a raffle, live music and a stand-up comedian in the town hall's Marble Hall.  
Money raised will go to the Mayor's charities SEN Talk, which helps children with autism and ADHD, and the Wandsworth Bereavement Service which provides one-to-one counselling to bereaved people in Wandsworth.  
If you would like to go, email mayors.office@wandsworth.gov.uk.  
Councillor Ambache said: "I will sleeping out all night on December 3 to raise money for the Dons and for homeless charities and I would really appreciate your support. Please consider making a donation, or even taking part yourself.  
"I would also love to see as many of you as possible at Rockin' Around the Christmas Tree. It should be a really fun night and the money raised will go to very worthy local causes."