Food up 14 per cent and £5,000 extra on your mortgage: How the Cost of Living crisis has hit Wandsworth
Published: Thursday, November 24, 2022
Rising food, fuel, energy and mortgage costs are just some of the reasons why the council's Cost of Living support is so vitally needed for residents, new figures have revealed.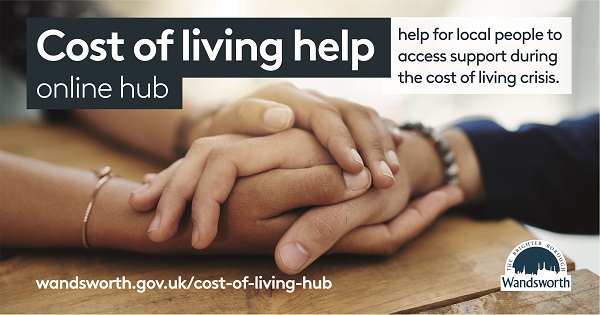 A breakdown of rising household costs shows:
Consumer price inflation (CPIH) reached 30 year high in July
Biggest contributors to CPIH rise in last 12 months: Housing (including energy costs), transport and food.
Unit price of gas increased 158 per cent and unit price of electricity increased by 62 per cent compared to price cap in October 2021 - costs even higher for pre-payment meters
The cost of filling up a family sized hatchback (petrol) up £68 to £78 between November 2021/November 2022. Filling same car with diesel up from £70 to £90 year on year.
Food costs up 14.6 per cent in the 12 months to September 2022. Price of cheapest groceries up 17 per cent in 12 months to September.
Resolution Foundation projecting average London mortgage payer could be paying £5,500 a year more in interest by end of 2024
An estimated 35,141 residents (estimated 9,160 older people (60+) and 9,245 children (aged up to 15) live in parts of borough among 20 per cent most income deprived in England
12,099 Wandsworth households estimated to be in fuel poverty in 2020. This number would have increased due to rising energy costs since 2020.
Council leader Simon Hogg (pictured right) said: "These figures show just how tough it is for local people as the Cost-of-Living crisis bites harder and deeper into household finances.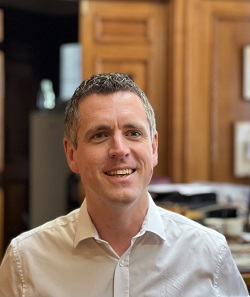 "It's why we have responded swiftly and effectively by creating our £5m Cost-of-Living support scheme that is helping some of the borough's most vulnerable residents.
"Our support is needed now more than ever before, which is why we are determined to show real understanding and compassion in helping our residents through this time of hardship.
"And we are able to offer this level of support using council reserves. This means we can keep the same low council tax, which is crucial as we know it's a tax that hits those on low incomes the hardest."
Wandsworth's support for residents includes:
The setting up of a Wandsworth Warm Spaces scheme offering places of sanctuary to those struggling to heat their homes.
Funding for organisations, projects and initiatives that support residents – including Wandsworth Citizen's Advice Bureau
A £1m boost for the Wandsworth Discretionary Social Fund
All eligible households receiving a one-off Winter Cost of Living Payment of up to £150.
A School Uniform Support Scheme to help lower income families buy new school uniforms when their children transition to their next school.
An online Cost-of-Living Hub providing information on grants to help with fuel bills, advice on reducing bills, information on benefits and what to do in a crisis, help available for families, where to get mental health support and links to community organisations and charities that can help.
Capacity Building Grants to fund community-based programmes like Waste Not Want Not Battersea and CREW Energy that provide hot meals, advice on cutting fuel costs, give free legal advice, provide warm spaces, offer mental health support and more.
Funding for South-West London Energy Advice Partnership to respond to demand for energy efficiency advice, support and outreach. This will enable 300 extra home visits including minor energy efficiency improvements, plus energy advice via outreach & telephone. 
To find out more about how the council can help you during the winter months and beyond, please visit our Cost-of-Living hub.
Councillors on the finance committee will discuss the borough's Cost-of-Living response at their meeting on December 1.