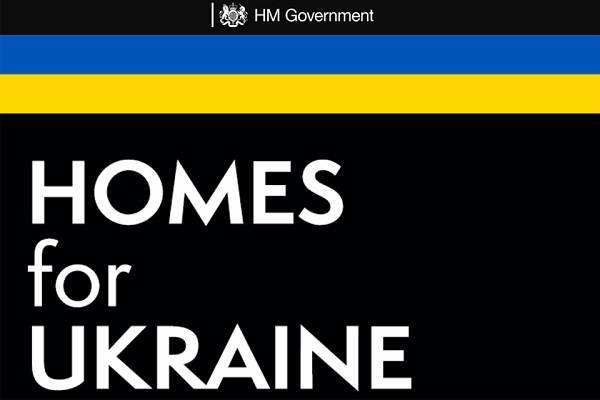 Wandsworth Council is seeking more hosts to support Ukrainian guests in Wandsworth under the Government's Homes for Ukraine scheme. 
The council is particularly interested in hearing from people who want to help and have space for more than one adult or groups with children, although offers of rooms for single adults are still very welcome.
New hosts are needed to help support Ukrainian guests in Wandsworth whose original sponsor is no longer able to provide accommodation for them – for reasons such as moving away or family ill health.
Currently, there are known to be more than 750 Ukrainian refugees who have joined their Wandsworth sponsors. Prospective hosts need to be able to offer accommodation for a minimum of six months, and those hosts who are successfully matched to Ukrainian guests are offered a £350 per month 'thank you' payment once all relevant checks have been passed.
The accommodation can be anything from an empty room to an unoccupied home, as long as it's safe, heated and free from health hazards, and gives guests adequate access to bathroom and kitchen facilities.
More information is available in the Government's FAQs for the scheme and the sponsor guidance which outlines important information and things to think about before signing up to the scheme.
Local authorities are responsible for the wrap-around support package for Ukrainian guests and information about support available in Wandsworth can be found on the Council's Ukraine webpages
If you think you could commit to hosting, please complete our online form and if we have a suitable match we will be in touch with you.
The council would also like to hear from people who may have expressed an interest to offer accommodation earlier in the year but have yet to be matched with a guest.
Kemi Akinola, Deputy Leader of Wandsworth Council said: "We are so grateful to everyone who has come forward as hosts, opening up their homes to those having to leave Ukraine because of the war and giving them such a warm welcome to Wandsworth.
"Some people wanted to come forward previously but were unable to do so for whatever reason. If your situation has since changed and you are now able to offer temporary accommodation to Ukrainians needing somewhere to live, we are asking you to get in touch. We understand that circumstances change for both hosts and guests and our Homes for Ukraine team is on hand to answer any questions from those interested in supporting the scheme." 
For any questions about this process please contact homesforukraine@wandsworth.gov.uk