Beatrix Potter primary in Earlsfield the next to benefit from a School Street
Published: Thursday, November 3, 2022
Earlsfield's Beatrix Potter primary school will next week become the latest Wandsworth School Street.
• Beatrix Potter School Street to go live on Monday, November 7
• Children and parents will have safer and healthier journeys to and from school
• Vehicles will not be permitted to travel past school gates at drop-off and pick-up times
• Scheme delivers cleaner air around school entrances and enables safer walking and cycling to school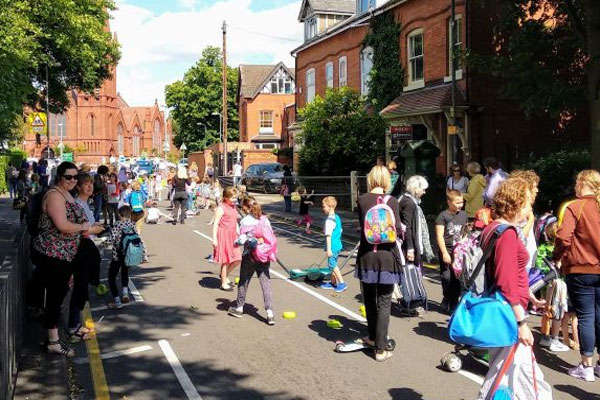 When the School Street begins on Monday, cars, vans and lorries will not be permitted to drive into an area outside the school gates during morning drop-off and afternoon pick-up times.
Beatrix Potter is the 20th School Street in Wandsworth. The scheme covers 21 local primary schools, and there is a commitment to introduce them at 50 per cent of all the borough's primaries.
Two more primary schools in Tooting could soon have School Streets introduced. These are Tooting Primary and St Boniface, and a decision on these is expected shorty following public consultation.
Wandsworth's cabinet member for transport Cllr Clare Fraser said: "School Streets help create a much safer and healthier environment for children and parents on their journey to and from school.
"Taking robust action to improve road safety and air quality will ensure parents and children are more likely to walk or cycle to school. These are key priorities for the council."
This latest School Street scheme at Beatrix Potter means motor vehicles will not be able to travel along Openview between Magdalen Road and Leckford Road between 8.30am and 9.15am and from 2.45pm to 3.45pm Monday to Friday during term time. This does not apply to local residents who actually live within the School Street zone or drivers with a disability who need access.
For more information about School Streets in Wandsworth please visit the council's website, which includes a Frequently Asked Questions (FAQs) section.
Local people can express their views about this latest School Street as part of an online consultation.