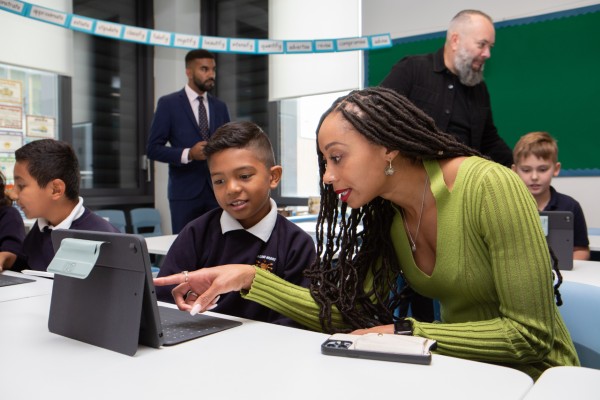 First exciting new partnership with Apple and local Wandsworth schools
Boost for the council's focus on digital literacy for all pupils
Better technology skills will tackle inequalities and give young people opportunities
Since the summer, pupils and teachers at St Mary's and Sacred Heart RC primary schools have been picking up coding skills through the Battersea Apple Project, which has helped teachers gain Apple Teacher qualifications.
Tackling inequalities
Kate Stock, Wandsworth Council's Cabinet Member for Children, said: "It is fantastic to tackle inequalities and open new doors for our young students through teaching digital literacy and providing a greater understanding of technology.
"We're looking forward to rolling out projects like this across the borough, bringing digital learning to more of our schools and working in partnership with Apple as they establish themselves in their new Wandsworth home."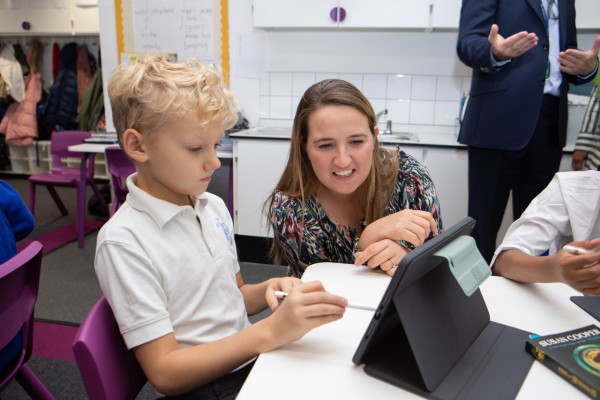 Students at St Mary's show Councillor Kate Stock their new skills
In September, Councillor Stock and local MP Marsha de Cordova welcomed top executives from Apple as they visited St Mary's and Sacred Heart primary schools in Battersea to discuss the environment, sustainability and future opportunities for children.
Teachers and pupils were introduced to visitors Lisa P Jackson, Vice President of Environment Policy and Social Initiatives and Alisha Johnson Wilder, Director of Racial Equity and Justice Initiative at Apple.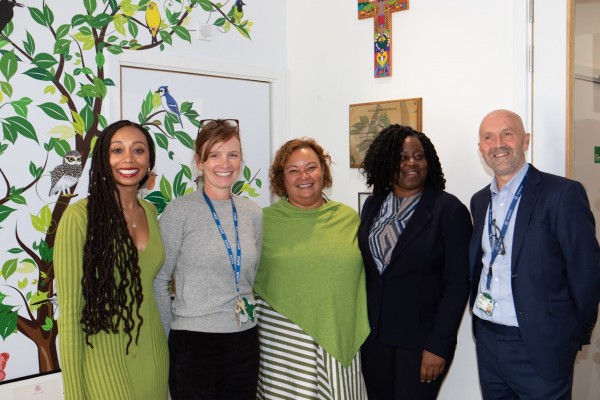 New partnership: (L-R) Alisha Johnson, headteacher Claire Mitchell, Lisa P Jackson, Marsha De Cordova MP, headteacher Jared Brading
As part of the new partnership, teachers at the schools are using technology to engage classes with new ways of working and bringing ideas to life. Through popular weekly drop-in sessions at the schools, led by Wandsworth Council's City Learning Centre team, teachers have learned skills in coding and app development which in turn will inspire their pupils to present ideas using animation, augmented reality and digital creativity.
Through understanding code and the language of technology with the Everyone Can Code curriculum, local students are learning essential skills which is at the heart of Wandsworth Council's focus on digital literacy.
Apple are expected to open six floors of office space in Battersea Power Station in 2023.